The Project Arts Centre finds a long-term home at 39 East Essex Street, Dublin.
The Project Arts Centre emerged following a three week multi-arts festival held at the Gate Theatre in 1966. The gallery and arts centre was located in several locations before finding its current location on Dublin's East Essex Street in 1975. The Project now has an established reputation as a venue for theatre, dance, music and the visual arts.
In 1975 'Over the Barricades' visited The Project's new home to see the reshaping of the former Dollard Print Works into an arts centre.
Reporter Andy O'Mahony visits the new gallery and theatre and meets Michael Bulfin, sculptor and chairman of the Project, who shows him around the venue which is still under construction.
The guiding philosophy of The Project since its creation is that "a creative person is capable of controlling and directing his own affairs and has no need of a commercial intermediary, without whom he can operate with a much higher degree of freedom".
Andy also meets artist Charles Tyrrell who talks about The Project being a centre for artists run by artists.
This episode of 'Over the Barricades' was broadcast on 10 March 1975.
Broadcast in 1975 'Over the Barricades' was a series focusing on the arts. The programmes's brief was to examine drama, literature, music, painting and everything connected with the arts.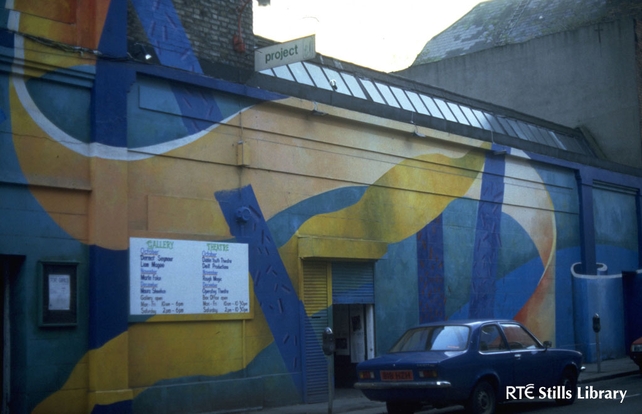 Project Arts Centre (1985)