On 20 July 1969 Apollo 11 landed on the moon. Just hours later in the early hours of the 21 July, Neil Armstrong took the first steps on the moon.
One small step for man, one giant leap for mankind.
The event was covered on radio and television around the world and RTÉ was no exception. In the week coming up to the moon landing the RTÉ Guide published a special three-page guide to the moon landing.
Coverage from RTÉ Guide Vol. 6, No. 30, 18 July 1969.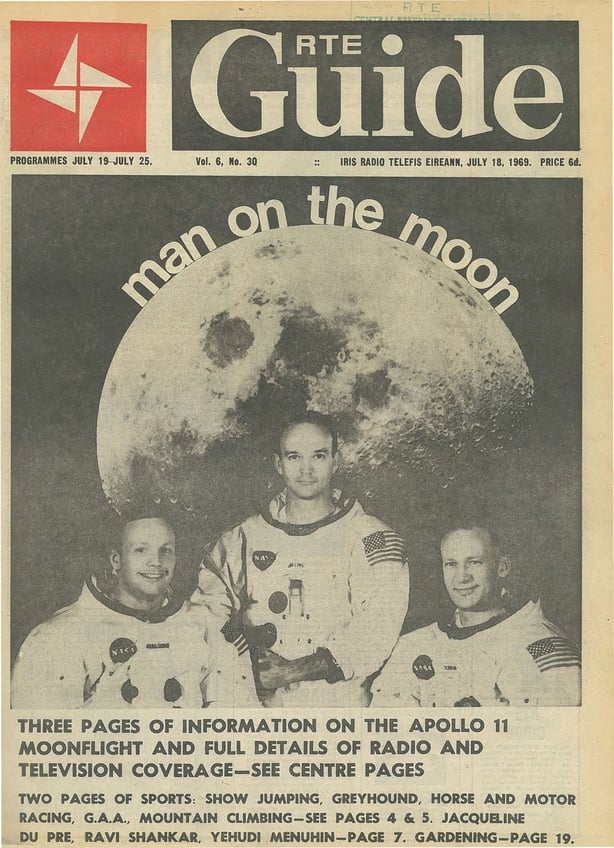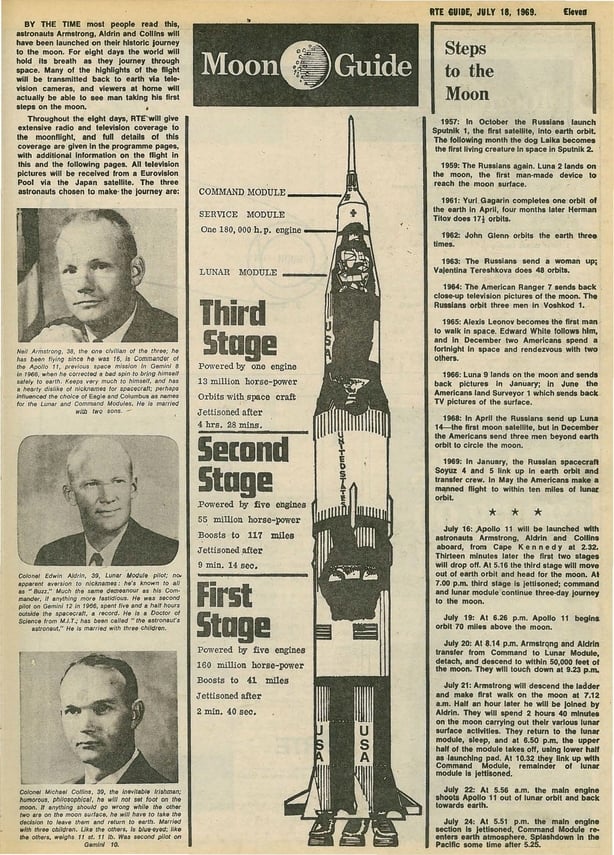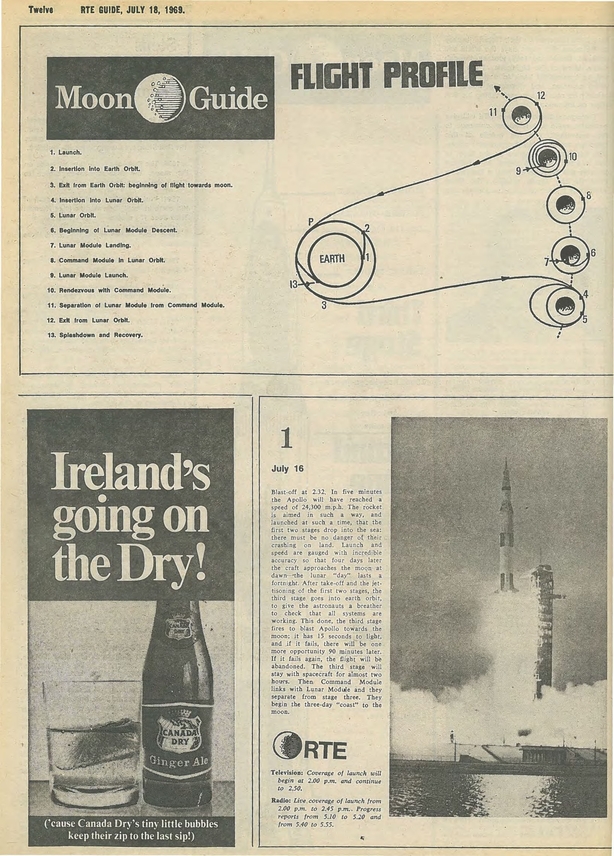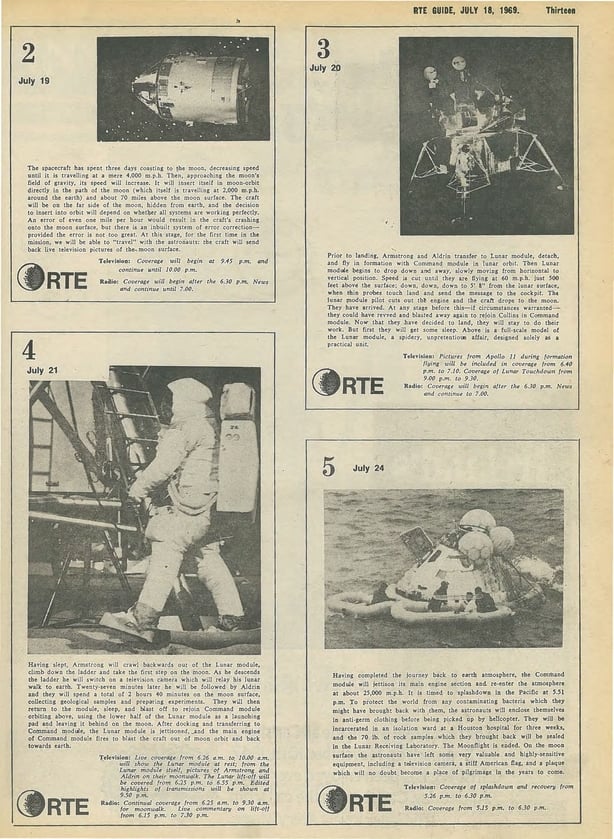 RTE Guide, Moon Landing (1969)