On 20 July 1969 Apollo 11 landed on the moon with astronauts Neil Armstrong and Buzz Aldrin on board. Hours later at 3.56 am on 21 July, man walked on the moon for the first time.
Broadcast live on television, Neil Armstrong stepped onto the moon describing the event as
one small step for man, one giant leap for mankind.
Just hours later Ultan McElligott reports on the reaction from the people on the streets of Dublin to the moon landing, many of whom had stayed up to watch the event live on TV.
The event received a largely positive reaction from those interviewed with some criticism over the expense.
An RTÉ News report broadcast on 21 July 1969.
In the week coming up to the moon landing the RTÉ Guide provided a special three-page guide to the Apollo 11, the astronauts, as well as details of television and radio coverage of the events.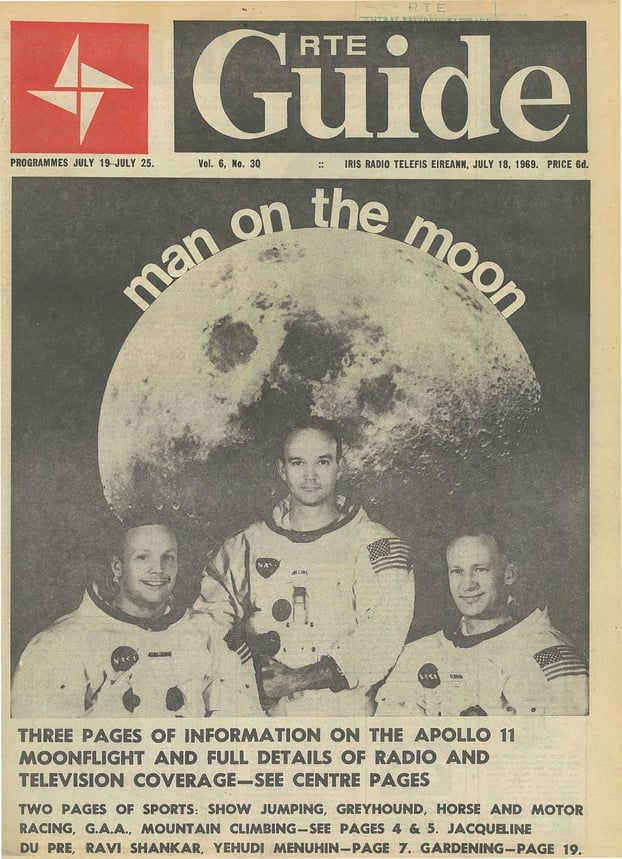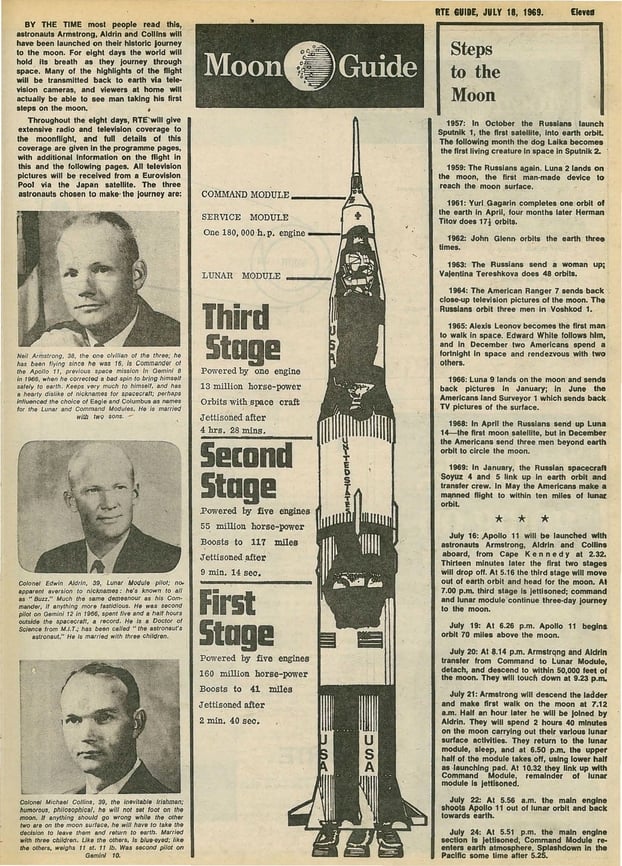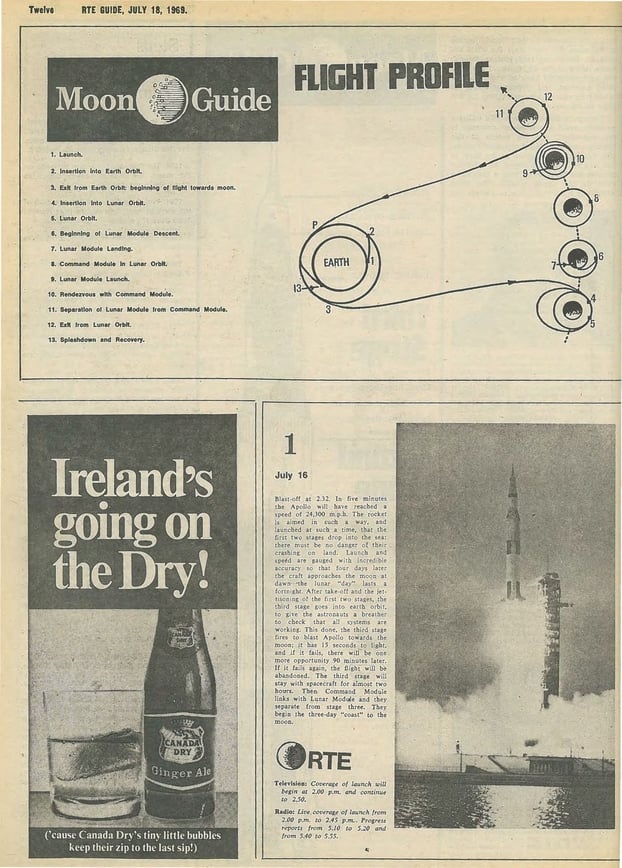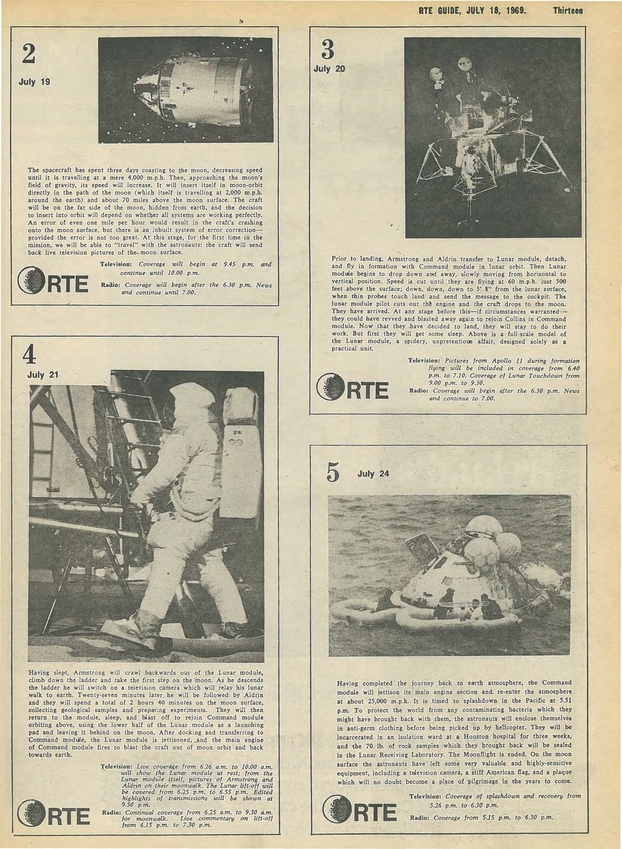 RTÉ Guide, Vol.6, No.30, 18 July, 1969