Cinema-wise, we reckon it was a very good year - and here's why.
Make 2018 extra special by catching any of these standouts that you may have missed.
In no particular order:
Blade Runner 2049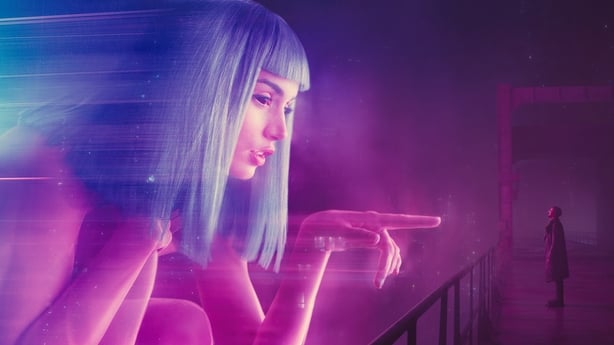 The movie that fried our minds and served them back up to us. It was an epic sensory overload, a visual and sonic assault that pondered the big questions and yet also worked as a mystery; a superb action-thriller, and a saddening parable about love, human existence and identity. Read Alan Corr's full review here.
Moonlight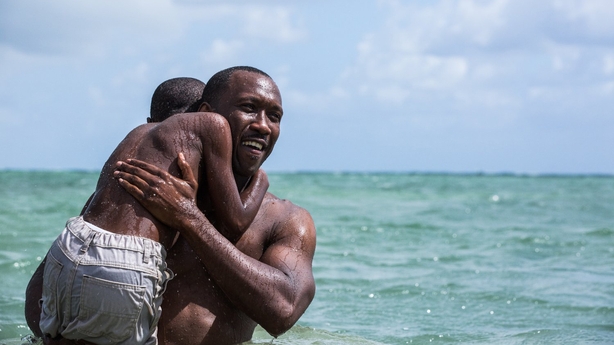 The description 'coming-of-age drama' has been bandied around freely, but the phrase didn't come close to capturing what writer-director Barry Jenkins achieved in this truly remarkable, endlessly moving film. An unflinching portrait of the black male experience in America, the Best Picture Oscar winner delivered startlingly devastating insights with blunt simplicity and often trusted the audience to read between the lines. Read Sarah McIntyre's full review here.
Toni Erdmann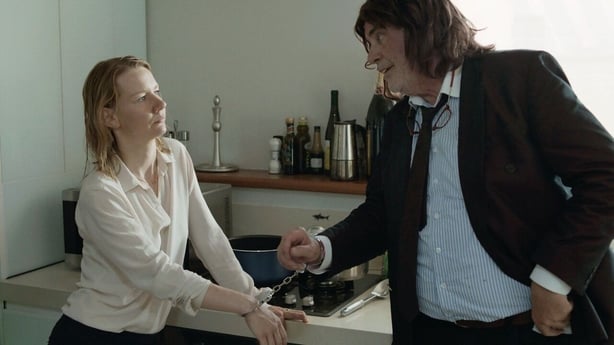 A kind of spiritual tonic, this father-daughter story mixed deeply-convincing human drama with some brilliant comic set-pieces. Even at 162 minutes, it was one awkward family reunion that you couldn't miss. Read Paddy Kehoe's full review here.
Lady Macbeth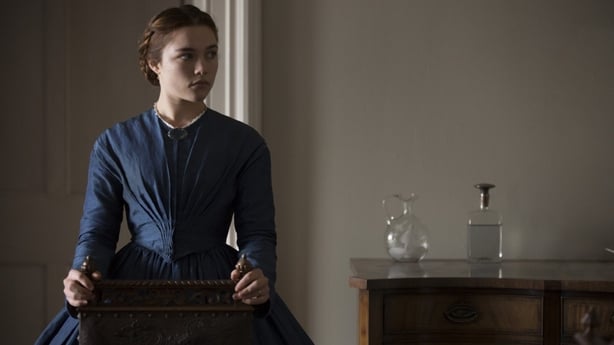 We called it "a date movie with a difference". Making Wuthering Heights resemble a Famous Five adventure where everyone ended up scoffing creamed scones and having a jolly good time, Lady Macbeth was a delightfully seditious period drama that handed patriarchy a right good kicking. Read John Byrne's full review here.
Get Out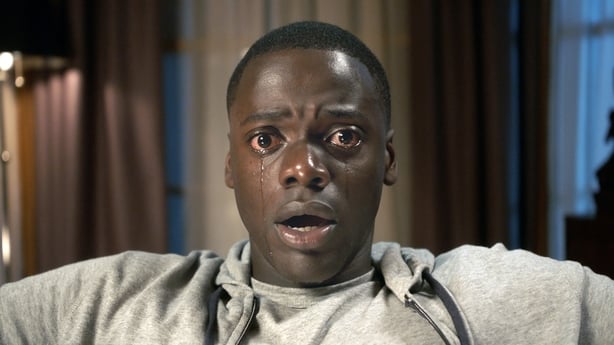 Director Jordan Peele - one half of US cable double act Key & Peele - proved himself to be a dab hand at mixing horror and satire with his smash hit directorial debut. Get Out had the scares, it had the smarts, and it also had a lot to say about racism in the US. Read Harry Guerin's full review here.
20th Century Women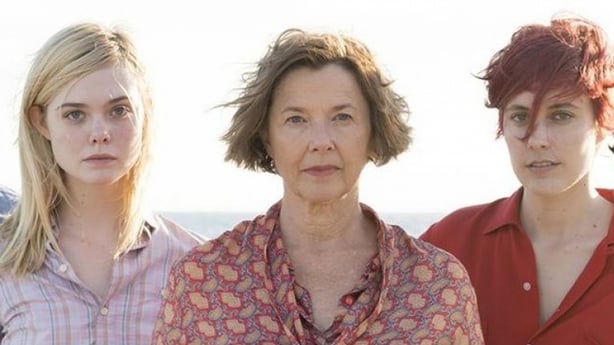 One of those gems that got lost in the build-up to the Oscars, this story of parent-child relationships, missed opportunities and irreparable past mistakes had brilliant performances - led by Annette Bening - and a freewheeling spirit that guaranteed repeat viewings. With grace and grit, it made its way into the pantheon of movies about growing up. Read Laura Delaney's full review here.
Personal Shopper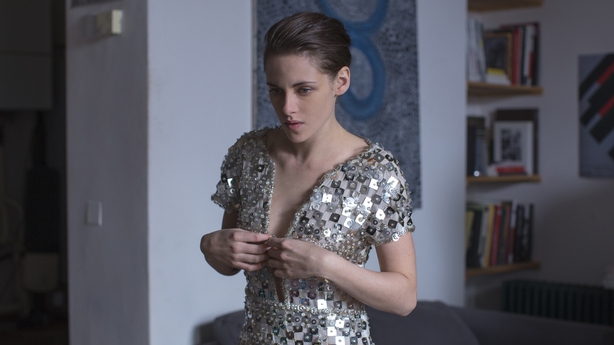 The title may have suggested something vacuous, but Personal Shopper was a beguiling and intriguing psychological thriller, brilliantly executed by the winning partnership of director Olivier Assayas and star Kristen Stewart. Beautifully shot, it captivated us all the way to that wonderfully ambiguous ending. Read Sinead Brennan's full review here.
Call Me by Your Name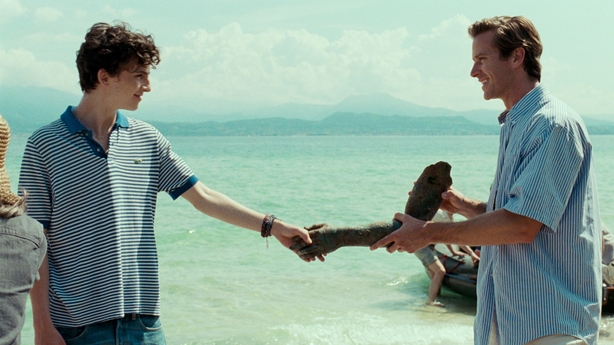 Gorgeous from beginning to end, Luca Guadagnino's Lombardy-set love story was a film for the ages. Like all the great trips through youth and memory, we were in the best of company for these two hours - and time flew again. Read Harry Guerin's review here.
Song of Granite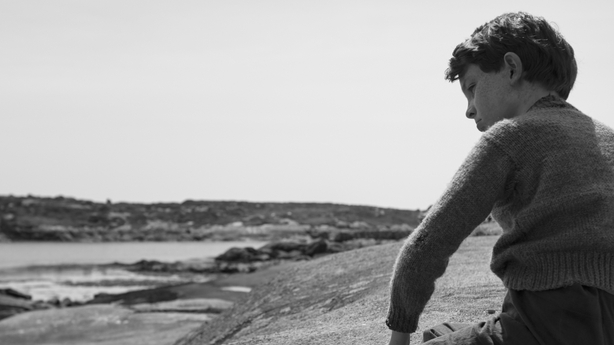 Full of marvels, this biopic of sean nós singer Joe Heaney transported us back to Heaney's native Connemara in the 1930s and all the way to Dublin in the 1960s. It was a million miles from John Ford but, like the American director's films, Pat Collins' latest was also a work of genius. Read Paddy Kehoe's full review here.
Raw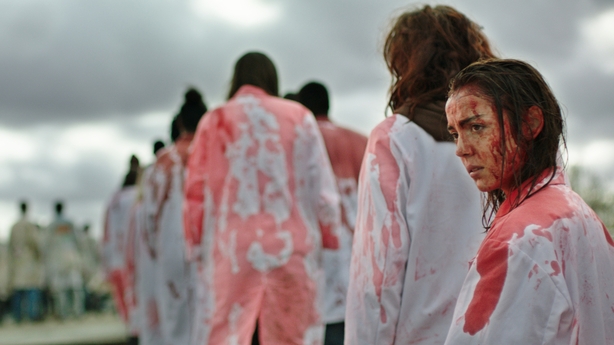 Raw announced the arrival of Julia Ducournau as a fearless director who could really deliver the goods, no matter how disturbing they turned out to be. Even those long inured to 'edgy movie' hyperbole found their buttons pushed when the lights went down for this mix of horror, social commentary and coming-of-age story. Read Harry Guerin's full review here.
A Ghost Story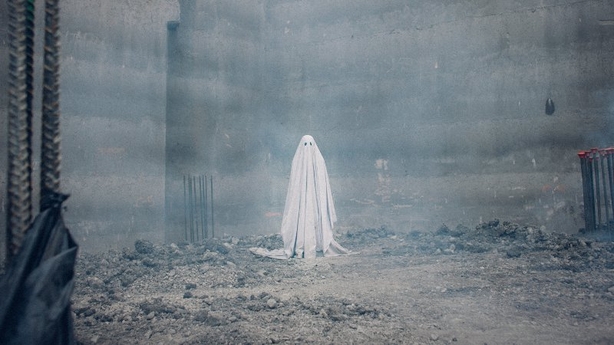 Director David Lowery reunited his Ain't Them Bodies Saints stars Rooney Mara and Casey Affleck for this supernatural meditation on existence that could haunt you for weeks. It's arguable that it was the most unsettling and strangest movie of 2017, but it was certainly the saddest. Read Alan Corr's full review here.
Wind River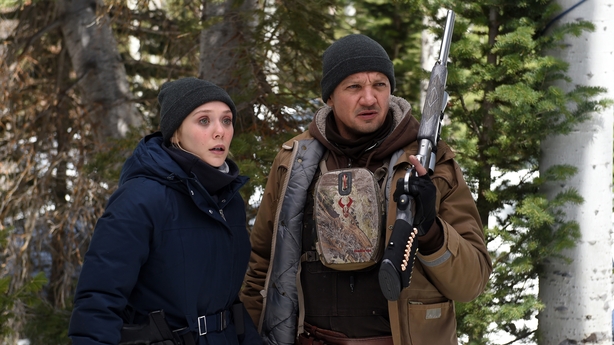 A taut and troubling modern Western from Sicario and Hell or High Water writer Taylor Sheridan, this badlands odyssey set the first-time director up for quite the vocation behind the lens. After this, he should keep all his scripts for himself. Read Harry Guerin's full review here.
Jackie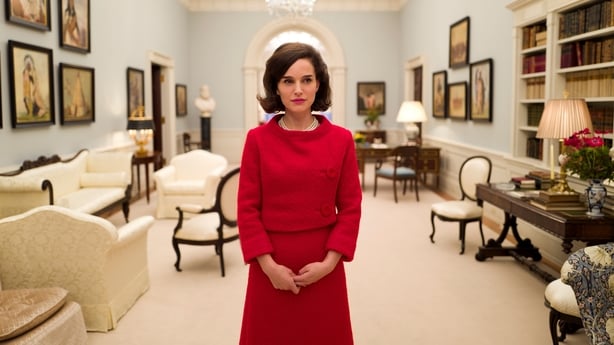 Natalie Portman was outstanding as former US First Lady Jacqueline Kennedy in this touching and intimate portrayal of public and private grief. Chilean director Pablo Larraín's first English-language film played out almost like a Douglas Sirk melodrama from the 1950s - it's that intense - and from a female perspective. Read John Byrne's full review here.
IT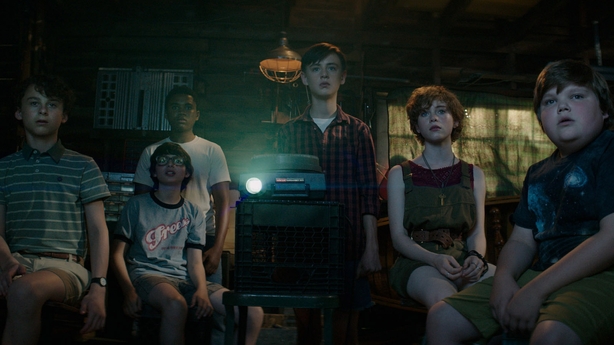 This sequel-please Stephen King adaptation had jump scares galore. But although IT was a film about an evil clown and was trying hard to scare, you never felt that director Andrés Muschietti was putting the frighteners on audiences for the sake of it. Read Sinead Brennan's full review here.
Dunkirk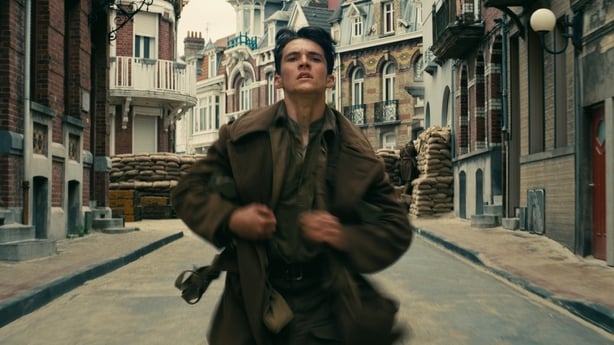 Adding real class to the summer months was this taut, incessantly nail-biting and harrowing depiction of a pivotal moment in recent history. As well as delivering a gripping, emotionally potent cinematic experience, director Christopher Nolan did justice to this incredible story of survival against the odds. Read Sarah McIntyre's full review here.
Return to Montauk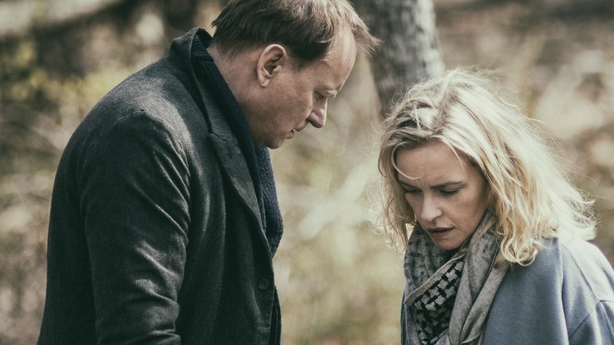 With veteran German director Volker Schlöndorff as helmsman - and co-writer with Colm Tóibín - Return to Montauk was bound to be interesting at the very least. It was, in fact, a captivating, exquisitely-directed love story that we didn't want to end. Read Paddy Kehoe's full review here.
It's Not Yet Dark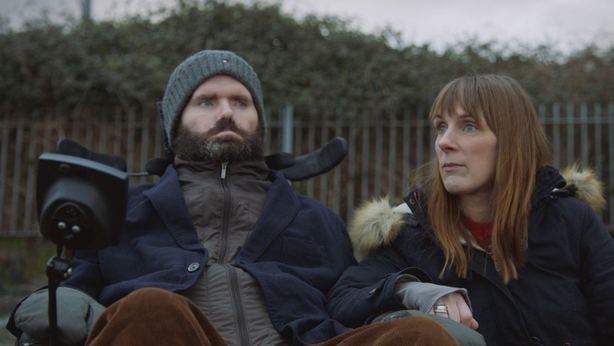 An inspirational story and a heartfelt portrait of the late Irish filmmaker Simon Fitzmaurice, It's Not Yet Dark reminded us to seize the day, while raising some uncomfortable questions about the viewer's courage and own legacy. A life-affirming documentary to treasure. Read Laura Delaney's full review here.
Manchester by the Sea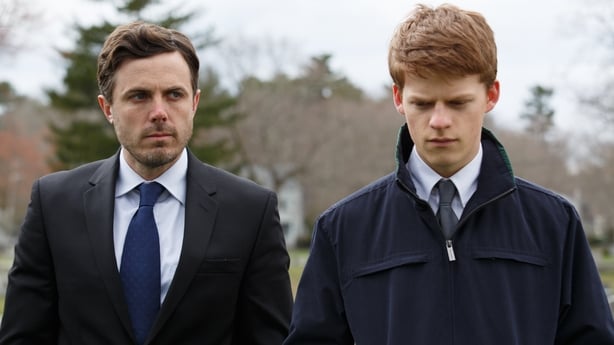 Manchester by the Sea managed to do the seemingly impossible - a deeply moving study of coping with abject grief that was not profoundly grim. Director Kenneth Lonergan's understated, nuanced film was quietly devastating, while also finding moments of surreal humour in the everyday. Read Sarah McIntyre's full review here.
The Florida Project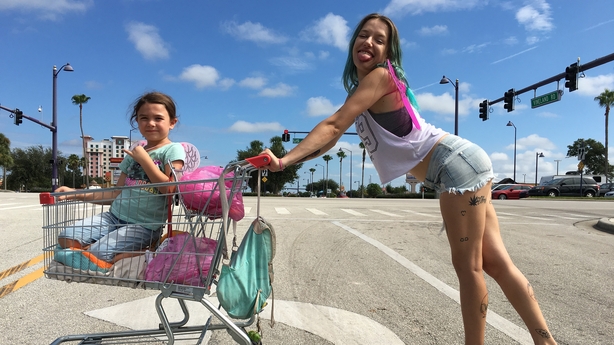 The lament that Ireland becomes more like the US every day was brought home once again in Sean Baker's The Florida Project - a motel-set drama that gave plenty of chills under the sun, but some laughs, too. Willem Dafoe's performance as the kindly manager has generated much awards season momentum, but newcomers Bria Vinaite and Brooklynn Prince somehow managed to steal the show from one of the greats. Read Harry Guerin's full review here.
God's Own Country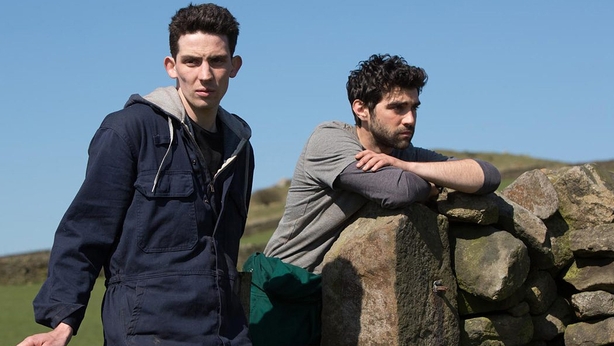 In terms of love stories, we could well have put either The Big Sick or Film Stars Don't Die in Liverpool here, too, but writer-director Francis Lee's debut just shades it because it came out of nowhere - and made us wonder how we'd ever lived without it. You should be hearing a lot more about stars Josh O'Connor and Alec Secareanu in the years to come, but if they're ever in another film as special as this one they'll be doing very well. No review link - just watch it!