Let's get one thing out of the way. When I heard Natalie Portman was going to play former US First Lady Jaqueline Kennedy in this biopic, I feared the worst. I just didn't think she'd be up to it, to be honest. I was wrong. Very wrong. She is outstanding in this touching and intimate portrayal of public and private grief.
Now, the movie.
The assassination of US President John F Kennedy in Dallas in November 1963 is one of the defining moments of the 20th Century, but for his widow it was – obviously – much more than that. It defined her life and took away her husband's.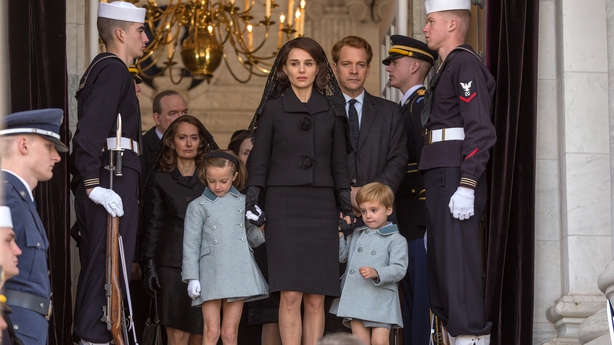 This film, the first in English by Chilean director Pablo Larraín, flits between the before and after of that moment, as seen through the prism of the president's wife/widow, the eponymous Jackie. As a result, Portman is a permanent presence, and often in close-up. That's tough on an actor but Portman never falters with an inspiring, often subtle performance.
Back in the 1960s, women played a largely subservient role in public and private life and it took a very strong and often domineering woman to rise above the sexism. The White House was no different.
So not only does Jaqueline Kennedy have to cope with grieving in public as well as private (which is played out beautifully and often in silence here), while trying to explain to her very young family that their daddy is gone and won't be coming back, she also gets shunted aside as the men get on with the heavy lifting.
Jackie plays out almost like a Douglas Sirk film from the 1950s; it's that intense, and from a female perspective. While there's plenty of drama to go with the pathos, it's also quite claustrophobic, as it shows someone shattered and left isolated by personal tragedy, but who finds the strength to stand up for herself, and protect her family amid the public and political circus that surrounds and threatens to smother her.
In a word: Oscars!
We need your consent to load this YouTube contentWe use YouTube to manage extra content that can set cookies on your device and collect data about your activity. Please review their details and accept them to load the content.Manage Preferences