Simon Fitzmaurice relies on a home ventilator to keep him alive; a motorised wheelchair to help him keep up with his five young kids; and eye-gaze technology to communicate with his loved ones and colleagues. But make no mistake, Simon's spirit for life can't, and will not, be broken.
In 2008, then aged 33, the vivacious filmmaker's life was turned upside down when he was diagnosed with Motor Neurone Disease (MND). In a cruel irony, Simon was told he only had four years to live on the same day his wife and stalwart supporter, Ruth, found out she was pregnant with their third child.
Nine years on, he has defied those odds and gone on to fulfil his wildest dreams - he welcomed two more children - twins Sadie and Hunter, released a bestselling memoir, and has received standing ovations for his award-winning feature debut with My Name is Emily.
It's Not Yet Dark is an inspirational story of survival and a heartfelt portrait of a young Wicklow man whose love for life, and those who surround him, drives him to be the best version of himself - even when he is confronted with his own mortality.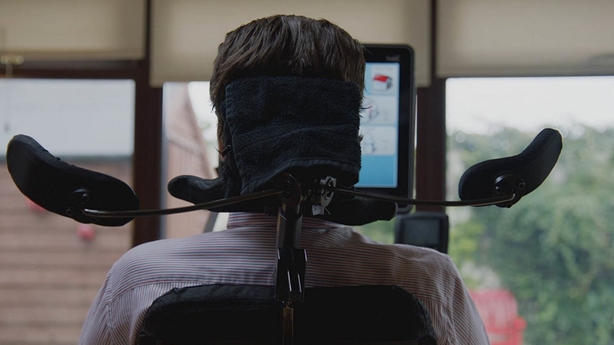 First time feature director Frankie Fenton draws us deeply into Simon's world and soberly conveys every gruelling moment of his harrowing decline with insightful reflections on life and love.
Simon's perseverance and will to live is beautifully captured through interviews with his loved ones, supported by a plethora of home videos with cherished moments from his stag, the couple's first dance, and a poignant family trip to Australia (they were supposed to go for six weeks and stayed for six months).
The prose, which is movingly narrated by Colin Farrell, is remarkably powerful and explores the reality of living with a debilitating disease with both candour and hope.
Cinematographer Kate McCullough's shots of stunning Irish landscapes, including a striking tunnel scene, ring home the struggles Simon is challenged by on a daily basis.
"I do not eat or drink or walk or talk the way you do. I don't breathe without a machine helping me day and night. I cannot move my arms or legs. And yet. I'm still a man. I've lost so much. And yet. I'm still here," - a bittersweet statement that echoes throughout this life-affirming documentary.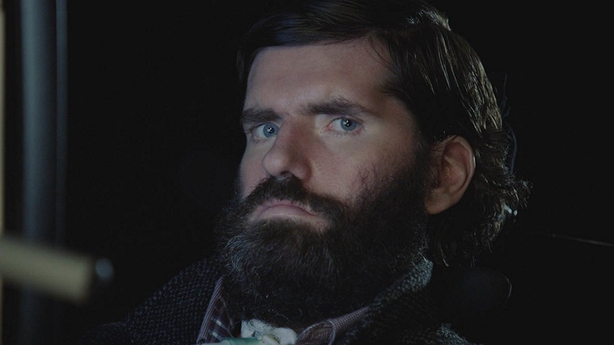 It's Not Yet Dark reminds us to seize the day while raising some uncomfortable questions. Would you be as courageous as Simon? What legacy would you want to leave behind?
"For me, it's not about how long you live but about how you live," one of the many thought-provoking quotes from Simon that will haunt viewers long after the credits roll.
We need your consent to load this YouTube contentWe use YouTube to manage extra content that can set cookies on your device and collect data about your activity. Please review their details and accept them to load the content.Manage Preferences