Retired piano-teacher Winfried (Peter Simonischek) is pathologically addicted to playing jokes and pranks and has adopted an alias, Toni Erdmann. Toni wears scary false top teeth and a wild black wig, or puts on Goth make-up to take part in a kids' concert in the local school in the Aachen area.
Behind his clownish pranks, you sense the sadness and squalor of Winfried's life. It's there in the lived- in, almost died-in face, the way he gets comic mileage from the beeping of the blood pressure monitor he wears underneath his shirt.
Toni has also moved in with his brother who is getting fed up of his eccentric ways. In the meantime, he keeps an eye on his elderly, unhappy mother in her house. Toni's only real friend appears to be his elderly dog Willi.
One day, by complete accident, he meets his daughter Inès (Sandra Huller) at the birthday party for her that she seems to have reluctantly turned up for in Germany, as she has been busy in Bucharest. They have not been in contact in recent times and there's unease in the initial encounter between father and daughter.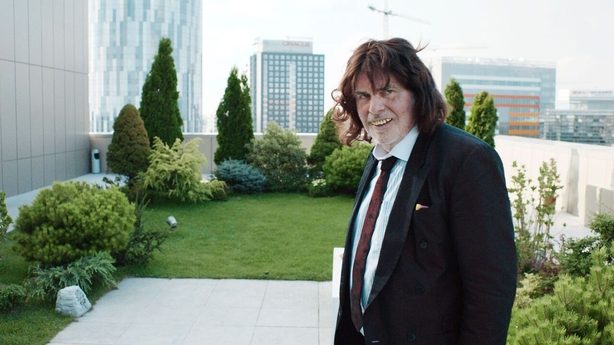 Inès works as a management consultant, part of a team trying to swing an important deal in Romania which is likely to see outsourcing and the loss of hundreds of jobs in the oil industry. So preoccupied is she with the work, that even on her birthday, she is in the garden on a lengthy phone call when dad arrives.
Winfried senses that all Lisa's perfectionist striving and heavy work schedule – glorified slavery, more like - is not making her happy. Indeed she is due to fly back to Bucharest early the following morning.
The following day, Willi, Toni's dog dies, apparently of old age. Possibly traumatised, and acting on impulse, Toni flies to Bucharest and suddenly imposes himself on Inès. She indulges dad's presence as best she can, inviting him to an American embassy reception that evening.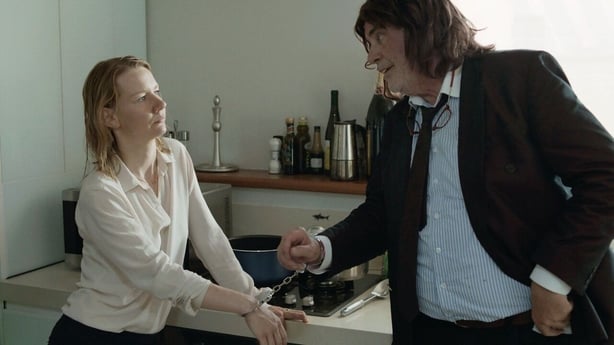 With his range of expressions - from hang-dog to threateningly baleful - and conversational faux pas, Toni causes a deal of embarrassment to his daughter - or more, accurately, throws her off her game. The urbane yet hard-nosed oil company men who are now his daughter's milieu do not quite know what to make of this odd creature. He also adopts a number of disguises to allow him be closer to his daughter.
At the heart of this deeply-convincing human drama is the lingering after-effect of unmentioned family discord, astutely tempered with some brilliant comic set-pieces. No wonder it is being tipped for Best Foreign Film at the Oscars, having won great acclaim at a host of European film festivals. Toni Erdmann is also a kind of spiritual tonic. Go see it before the very possible Hollywood remake which is apparently being discussed, and which, should it be made, will be inferior.
Paddy Kehoe
We need your consent to load this YouTube contentWe use YouTube to manage extra content that can set cookies on your device and collect data about your activity. Please review their details and accept them to load the content.Manage Preferences