Director David Lowery reunites Rooney Mara and Casey Affleck for a supernatural meditation on existence that may haunt you for weeks
Four years ago, Rooney Mara and Casey Affleck played two outlaws on the run from reality and the law in David Lowery's poetic period drama Ain't Them Bodies Saints. Now the director has reunited them in this deeply strange and unsettling story about grief and letting go that may end up haunting you for weeks after you have seen it.
Mara, her face as sorrowful as a Pietà, and Affleck play a young couple who are identified only as M and C. They live in a humble but well-kept clapboard ranch house in the Texan countryside, where he works from home as a musician (her job is never fully explained).
There is still great affection between them but their domestic squabbles are increasing and they both know they are entering into either free fall or some kind of reconfiguration of their future together.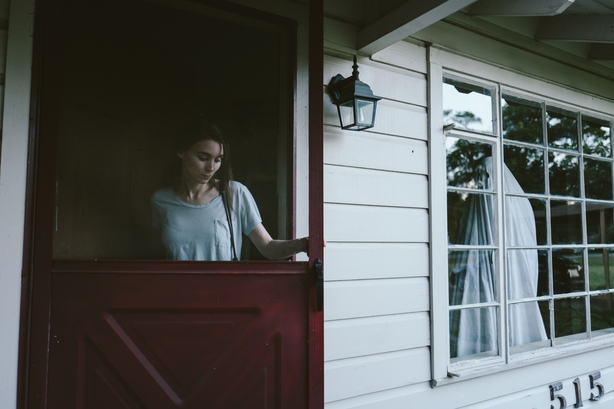 However, a key scene at the start of the movie gives some portent of what direction they are heading in. M tells C about her childhood ritual of secreting notes written on scraps of paper in the nooks and crannies of places she has been in the hope that one day she can return and prove that she has, indeed, been there and thus that she actually exists.
It is one of the many metaphysical themes of memory, loss, and personal history that weave their way through A Ghost Story but there is also something almost cosmic and Kubrickian going on here, something that hints at the very nature of existence in a movie that folds in on itself and has wheels within wheels and meanings within meanings.
There is a sustained note of tension for the first half an hour and the odd and dislocating atmosphere leaves you unsure of when or if a "ghost" will make an appearance at all and how a filmmaker like Lowery will handle the "scary movie" genre.
It is not what you might expect - there are minutes-long shots of the couple just lying in bed asleep or listening to music. It is almost as if they are being watched by someone with a lot of time to kill . . . Later, the camera is trained on Mara for a full four-minute take as she slumps on the floor wolfing down a whole pie and then vomiting it up.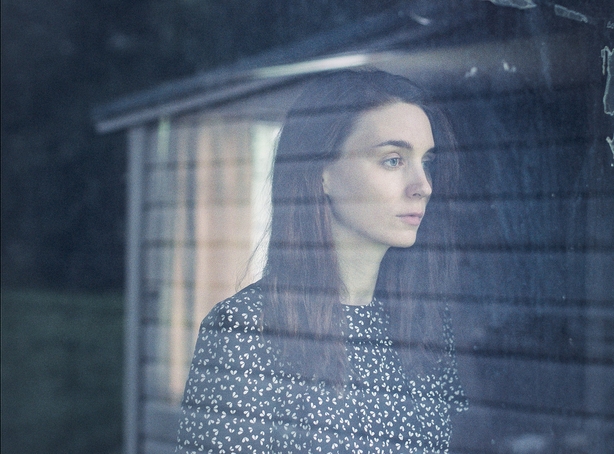 When C is killed outside the house in a car crash (a scene handled with the semi-incidental casualness that is a hallmark of Lowery's style), he rises from his morgue table and comes back to watch over M and try to reconnect.
He is now draped in a white bed sheet with cartoonish black holes for eyes, a seriocomic conceit that will work for some viewers and leave others dismissive of the whole endeavour. Initially, watching Affleck in a big white sheet reminded me of Woody Allen's encounters with Death in Love and Death but the simplicity of the stricken soul moving about literally undercover begins to take on real power.
C is condemned to linger in and around the house for all eternity but he doesn't have quite the same bittersweet goodbye enjoyed by Patrick Swayze in Ghost (C and M don't strike me as pottery types anyway) or the terrible realisation that hits Bruce Willis so hard in The Sixth Sense. Another emotionally manipulative episode of The Ghost Whisperer this is not.
We need your consent to load this YouTube contentWe use YouTube to manage extra content that can set cookies on your device and collect data about your activity. Please review their details and accept them to load the content.Manage Preferences
The desolate figure in the white sheet is mostly a static presence looking on in uncomprehending sorrow as time grinds on and the world changes around him and he is left in limbo. New occupants move into the house, years turn to centuries, the house falls into dereliction, a great futuristic skyscraper is built where it once stood . . . when you have all eternity to just look on in confusion and think, time becomes meaningless.
Brilliantly shot and sound tracked mostly by sombre cello music, this is an aching and muted 92 minutes. Just staring at the glacial pace in wonder is quite enough in itself but Lowery has also done something quite profound here - he may have managed to convey what it's actually like to be dead. A Ghost Story could be the most unsettling and strange movie of the year. It is certainly the saddest.
Alan Corr @corralan