Niamh Kavanagh makes it a 5th win for Ireland in Millstreet, Co. Cork.
In 1993 Niamh Kavanagh won the Eurovision Song Contest for Ireland with the song 'In Your Eyes' written by Jimmy Walsh.
The 38th Eurovision Song Contest was presented by Fionnuala Sweeney in Millstreet, Co. Cork.
Tom MacSweeney was in Millstreet to capture the reaction to the win and spoke to Liam Miller, Executive Producer of Eurovision 93, on the success of the event and another Irish win. He also spoke to last year's winner Linda Martin and broadcaster Pat Kenny. The winner, Niamh Kavanagh, comments
I'm totally overwhelmed. I didn't expect a reaction like this
as she accepts a glass of champagne to mark her victory.
RTÉ faced the challenge of now organising the event for next year.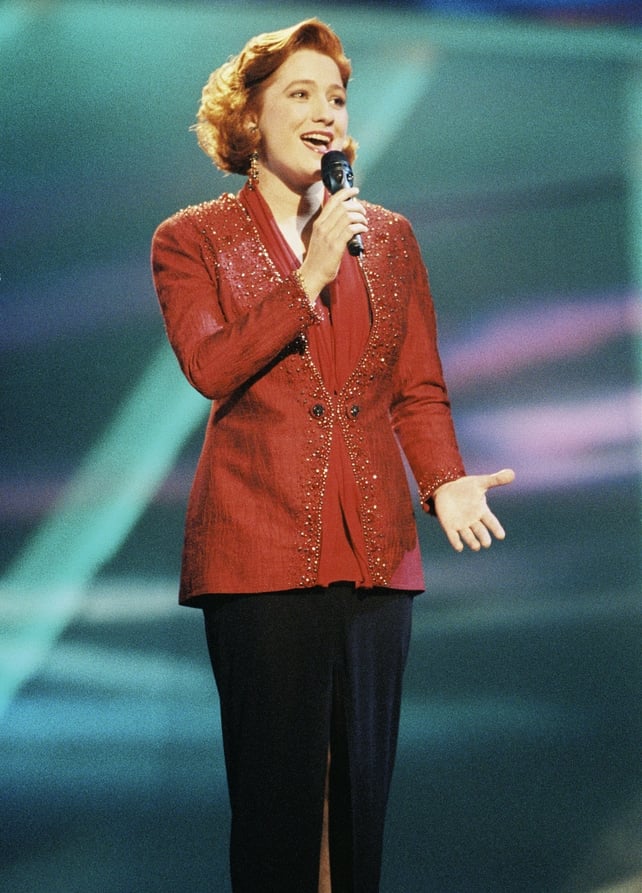 Niamh Kavanagh during Eurovision (1993)