The new golf course at the Mount Juliet estate in Kilkenny has been designed by Jack Nicklaus.
Jack Nicklaus, who designed the parkland course, played a round with Christy O'Connor Senior to open the new Mount Juliet Golf Course and hotel near Thomastown in County Kilkenny.
The complex takes in a world championship golf course and a 35 bedroom luxury hotel.
The development cost £30 million and the hotel and golf course now provide 150 full time jobs. There are future plans for a 140 bedroom hotel along with additional leisure activities that would create a further two hundred jobs.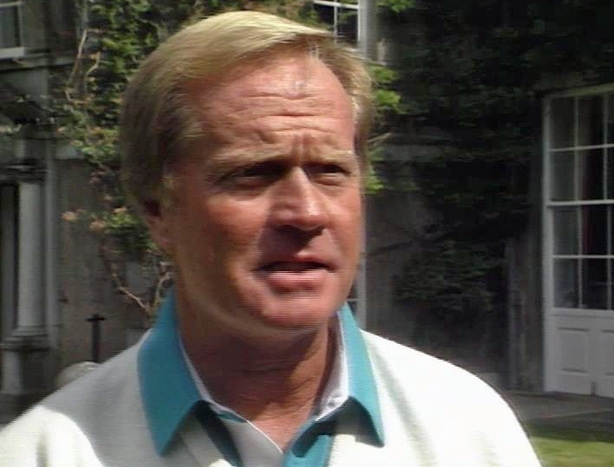 Jack Nicklaus at Mount Juliet (1991)
Speaking at the opening, Jack Nicklaus says that time will tell if Mount Juliet is a great golf course or not. It is not the most difficult test but was designed to be golf course that people could enjoy. He is optimistic that it will attract tourists.
People love to come to Ireland to play golf and there's so many wonderful places in Ireland to play golf.
Other facilities on the grounds include salmon and trout fishing, and hunting and shooting.
Tim Mahony, Chairman of Mount Juliet Estate, believes that it will probably take around three or four years for the developers to recoup their £20 million outlay but believes it to be a very worthwhile investment.
An RTÉ News report broadcast on 14 July 1991. The reporter is Kevin McDonald.