Work at Fermoy Golf Club in County Cork reveals the remains of an ancient settlement.
Professor of Archaeology Michael O'Kelly explains how the work on the golf course has unearthed a ring fort dating from the Early Christian period. The excavations also revealed an underground passage. It is now the job of the archaeological team to make a survey and a record of this for the national records of ancient monuments.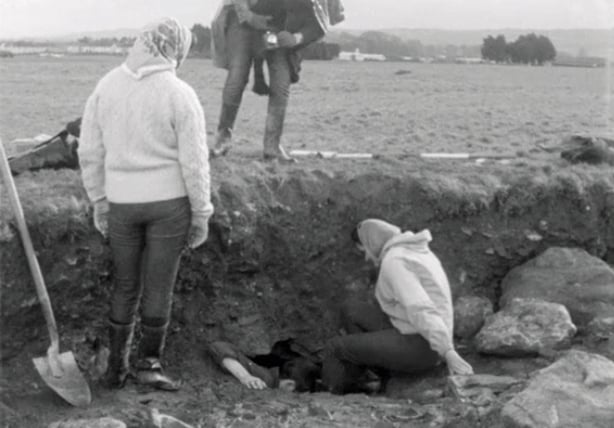 Ring Fort discovered on Fermoy Golf Course (1966)
According to a count done by the late TJ Westropp, archaeologist and antiquarian, there are approximately thirty thousand similar ring forts spotted throughout the country.
An RTÉ News report broadcast on 10 February 1966.