The 'Digging Up Cork' exhibition puts Cork's archaeological heritage on show at the city's museum in Fitzgerald's Park.
According to the exhibition curator Stella Cherry,
It allows people the unique opportunity to examine at close range the material that has been unearthed during the year.
These finds provide major revelations about Cork as a medieval city.
In the past twelve months, eight major archaeological excavations have taken place in Cork city and county. Vast amounts of pottery were uncovered as the old city walls were exposed. Also unearthed were the skulls of past Cork inhabitants. There is also evidence of Cork's strong trading links with Europe, a testament to its place in history as a maritime city.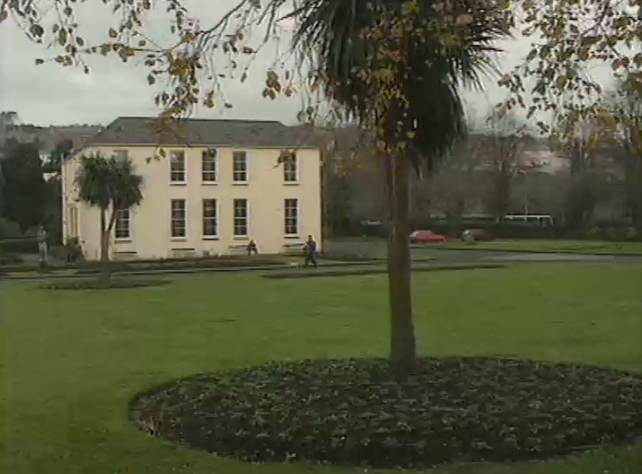 Cork City Public Museum, Fitzgerald's Park
An RTÉ News report broadcast on 11 December 1992. The reporter is Tom MacSweeney.