Straffan House undergoes transformation to become a luxury hotel and country club.
'Newsround' reporter Gerry Reynolds visited Straffan House in Kildare in 1990, when the 19th century mansion was being transformed into the exclusive country club known today as the K Club.
According to Reynolds, three of the country's most successful businessmen were investing £20m in the project, which would be promoted by Bord Fáilte. Catherine Gorman of the Midlands East Tourism Board says the venue will fill a niche and will appeal to overseas clients such as Japanese corporate bodies. Michael Smurfit, one of the men behind the project, says that Ireland has never been known for upmarket, but this will be superior quality, and should get local support in Kildare, which is not a poor province of Ireland.
A 'Newsround' report from 4 March 1990.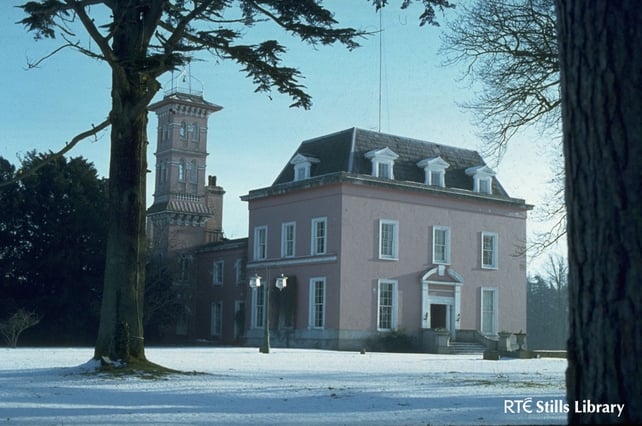 Straffan House, Kildare (1979)