In spite of civil war in the former Yugoslavia, songwriter Zlatan Fazlic-Fazla continues to find inspiration in his hometown Sarajevo.
Since 1993 Bosnia and Herzegovina has competed three times in the Eurovision Song Contest, one of the rare chances it gets to appear on an international stage.
In 1995 Davorin Popovic , Bosnia and Herzegovina's representative in the 40th Eurovision Song Contest performed in Dublin's Point Theatre. Bosnia and Herzegovina came 19th in that year's competition with the song 'Dvadeset prvi vijek' written by Zlatan Fazlic-Fazla.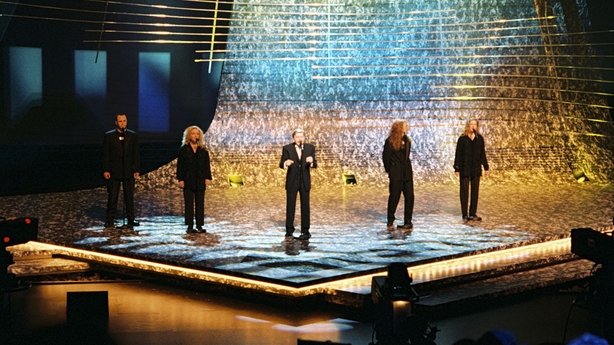 Before the war, Fazla was a media star, but now his apartment in Sarajevo is in ruins, there is no electricity in his recording studio and he can only make money as a driver for visiting war reporters.
Fazla is trying to finish a low budget film about a dog and he continues to record music. He has finished a new album, but he cannot obtain enough cassettes to distribute it. A shortage of paper means he published his poetry collection on toilet paper.
Fazla spent seven days in Dublin for the Eurovision Song Contest, but he was not tempted to remain in Ireland. He came back to Sarajevo because it is,
The most exciting place in the world, I like excitement.
Before war Sarajevo was the music capital of Bosnia and Herzegovina. Fazla wrote songs for the popular rock and pop band Crvena Jabuka (Red Apple). While the band is now based in Croatia, Fazla still writes songs for them using Sarajevo as his inspiration.
An RTÉ News report broadcast on 18 August 1995. The reporter is Sean Whelan.