Mount Igman a former ski resort has become a crucial lifeline to the besieged city of Sarajevo.
During the siege of Sarajevo, the UN set up a position known as the French Gate on top of the mountain, which lay between the city and Serb-controlled villages in Bosnia and Herzegovina. The Mount Igman route was the only way the UN could get supplies into Sarajevo, so the French Gate was a base for the peace-keepers who protected convoys going into the city.
RTÉ News meets members of the French Foreign Legion, who are part of the Rapid Reaction Force sent to protect the peace-keepers.
Securing Mount Igman to get supplies into Sarajevo is the job of these Legionnaires
Life on the mountain is basic. Ski jumps left over from the 1984 Olympics are a reminder of how cold it gets there in winter, so the question is how long will the force be there?
An RTÉ News report broadcast 17 August 1995. The reporter is Sean Whelan.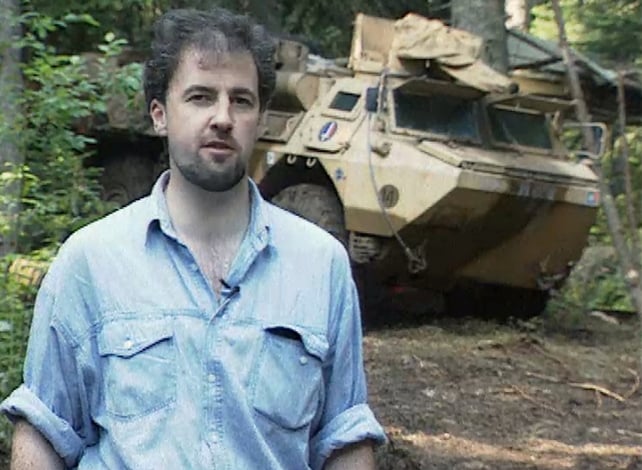 Sean Whelan reporting from Sarajevo (1995)