An exhibition in Dublin shows the public the work carried out by Irish troops on peacekeeping duty with the United Nations.
The exhibition at the Guinness Hop Store will allow people to see first hand the type of work that the army does in the role of peacekeeper.
This isn't Lebanon but the Guinness Hop Store in Dublin
Commandant Walter Young explains that the exhibition attempts to recreate some of the essential elements of peacekeeping. Visitors will see a battalion headquarters, an operations and communication centre, and a bomb disposal exercise. There is also a display of photographs taken by airman John Daly.
Minister for Defence David Andrews had the opportunity to see the exhibition ahead of the opening to the public.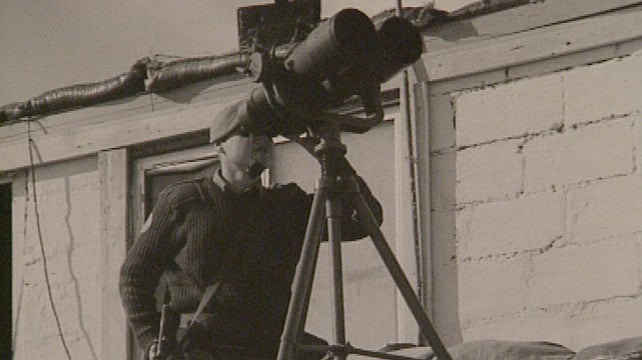 UN Peacekeepers Photo by John Daly
An RTÉ News report broadcast on 1 October 1993. The reporter is Tom McCaughren.