Commemorating the 50th anniversary of Ireland joining the United Nations at McKee Barracks Dublin.
Ireland joined the United Nations in 1955 and many veterans of that time were in attendance at the ceremony.
Chairman of the UN Vets Association Liam Murphy describes the event as
A fitting tribute to our 85 comrades who lost their lives overseas.
Defence Minister Willie O Dea, told veterans and serving soldiers they had made a real and lasting contribution to the lives of people in the countries where they had served. Reporter Joe O'Brien also speaks to Patrick Bannon Retired NCO, Lorcan O Rourke Retired Officer and Michael Connolly NCO Galway.
An RTÉ News report broadcast on 14 December 2005. The reporter is Joe O'Brien.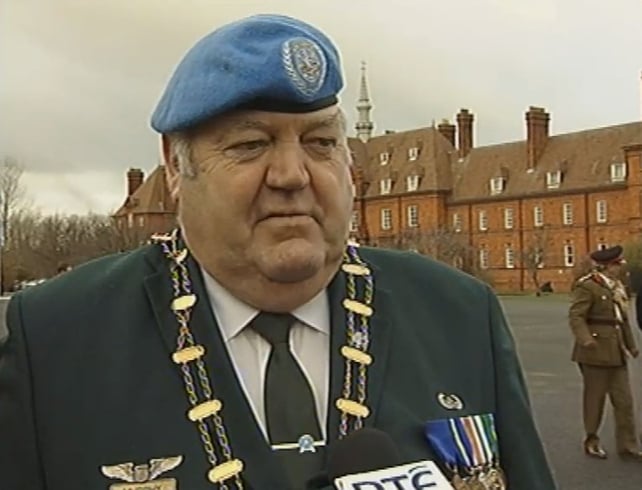 Liam Murphy - Chairman of the UN Vets Association (2005)