Sean Whelan reports from Kosovo on 17 June 1999, shortly after the ending of the war.
He says that today is the first day in the capital Pristina that there have been no Serbian police or troops. Lirak Qela, spokesman of the Kosovo Liberation Army (KLA), says that the people have accepted the demilitarisation and the transformation of the KLA into a police force. There will be a central collection point for weapons as they don't need them anymore.
Evidence is emerging of atrocities committed by Serbs during the war, including a torture chamber inside a police station. But Whelan says the paramilitaries were worse than the police. This RTÉ News report shows footage of the village of Lu-kar near Pristina, where there are signs of a massacre and dead bodies.
Viewers may find some of the images disturbing.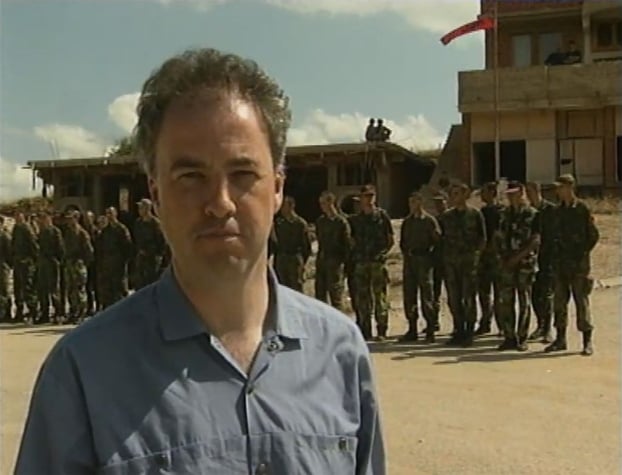 Sean Whelan