Taking in the sights and sounds along the River Liffey as it flows between Kilcullen and Leixlip in Kildare.
The Liffey follows a course from its source in Kippure, County Wicklow to its estuary at Dublin Bay, with most of its length being in County Kildare.
The Liffey crosses from Wicklow into Kildare at Poulaphouca, where it passes Kilcullen and Newbridge. Near Sallins, the Grand Canal crosses the Liffey by bridge.
Flowing past Straffan House before arriving at Celbridge where for centuries the Liffey has been instrumental in the cloth industry.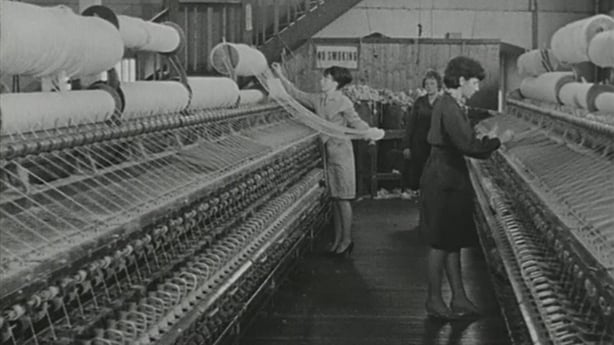 Notable buildings in the area are Celbridge Abbey and Castletown House. Castletown House was built between 1722 -29 for William Conolly, speaker of the Irish House of Commons. The Palladian style house is
The biggest private house in Ireland with a window for every day in the year and almost as many rooms.
At Lexlip, there is a hydroelectric dam in the area known by the Danes as the Salmon Leap. At Lexlip Bridge, the Rye Water joins the Liffey and marks Kildare's border with County Dublin.
'Discovery' was a documentary series broadcast on RTÉ between 1964 and 1967. 'Discovery', which first aired on Tuesday, 14 January 1964 and touched on many aspects of Irish life with an occasional spotlight on events of particular interest.
This episode of 'Discovery' titled 'The Liffey' was broadcast on 5 October 1964. The narrator is Brian Cleeve.