The end of the ferry service which for many years brought dockers and the public across the Liffey in Dublin.
The ferry service across Dublin's River Liffey between North Wall Quay, Ringsend and South Wall Quay terminates on Friday 19 October 1984.
For the thousands of Dubliners who travelled regularly from the East Wall to Ringsend by ferry, it marks the end of yet another old Dublin way of life.
The Liffey ferry was introduced over three hundred years ago by a Royal Charter of King Charles II. At that time, there was only one bridge across the river Liffey and the ferry provided an essential service bringing people to and from work for a fare of a ha'penny. The fare only increased to ten pence in recent years.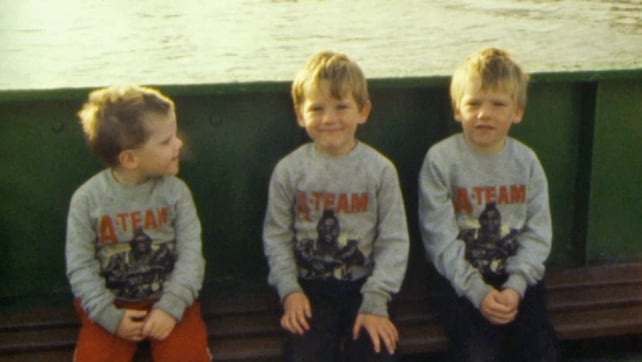 Young Passengers on board the Liffey ferry (1984)

Christy Cummins, who has been working on the ferry since 1939, speaks to RTÉ News about the people who used the ferry service. According to Christy, it was mainly dockers who availed of the crossing. However, the number of dockers has fallen dramatically in recent years. In the 1950s, around half a million people made the crossing every year but the figure has now fallen to less than fifteen thousand. Mr Cummins believes it is a pity to see the scrapping of the service but he says he could see it coming.
With the building of additional bridges across the Liffey and the modernisation of Dublin port, the number of people using the ferry service has declined.
An RTÉ News report broadcast on 19 October 1984. The reporter is Michelle McCaughren.