The first bridge built over the Liffey in 99 years is declared open by the Lord Mayor of Dublin.
Named after the temperance campaigner Matt Talbot, who was born in the North Strand and lived all his life in the city, the Talbot Memorial Bridge is the first bridge built over the Liffey in Dublin city for 99 years.
Councillor Michael Collins cut the tape and declared the bridge open. He was also the first official motorist to drive across the bridge, albeit at a snail's pace, as he was accompanied by throngs of Dubliners who crossed the bridge on foot.
Costing four times more than the original estimate, it is hoped that Talbot Bridge will eliminate the Custom House traffic bottleneck.
The opening was picketed by residents of City Quay and Westland Row, who are campaigning for new housing for their decaying parishes. The Corporation aims to commence house building in City Quay by the end of the year.
An RTÉ News report broadcast on 14 February 1978. The reporter is Michael Walsh.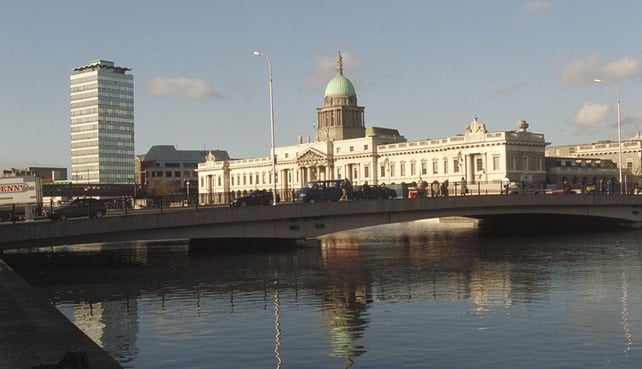 Matt Talbot Bridge Dublin. Photographer Tom Holton.