Stoneybatter has the oldest place name in Dublin and is one of the city's earliest villages.
Stoneybatter, Bóthar na gCloch, dates back thousands of years when it was outside the walls of Dublin city. Éamonn Mac Thomáis takes a stroll and meets some of residents of the area.
Stoneybatter looks up to Manor Street, the birthplace of Austin Clarke the poet and it looks down to Blackhall Place called after Thomas Blackhall the Lord Mayor of Dublin.
A local pub Larry Mulligan's Grocer is described as "The Pride of Stoneybatter".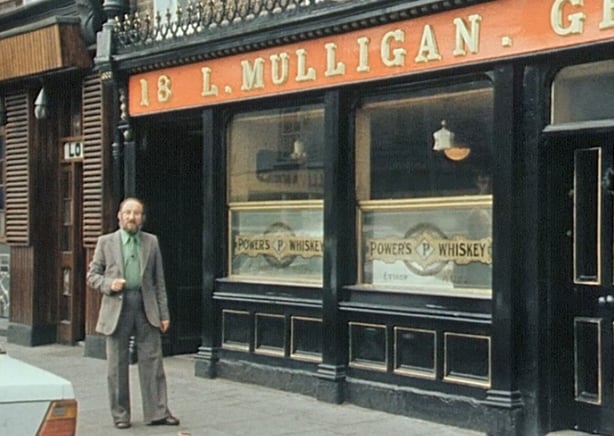 Éamonn Mac Thomáis outside L Mulligan Grocer, Stoneybatter (1979)
'Dublin - A Personal View: Hurdleford to Stoneybatter' was broadcast on 3 July 1979. The presenter is Éamonn Mac Thomáis.