The life of a country girl from Monaghan who has made the move to live and work in Dublin.
Frances McGuigan, from Castleblaney, County Monaghan describes her experience of moving to Dublin and talks about her life and work in the city.
Dublin, to a stranger from quieter parts: a grim place on a grey day and just as grim and as harsh on a bright day. The overpowering din of traffic, the geography of the city of the suburbs, there is so much to take in. So many unsmiling faces in a faceless crowd. And where to go? How to find places? For a quiet country girl unprepared for the bustle of city life that is her first problem.
Frances talks about her initial loneliness when she arrived in Dublin. She works as a clerk typist in a financial office and shares a basement one bedroom flat with two other girls. They each contribute one pound weekly to a kitty to buy basic groceries.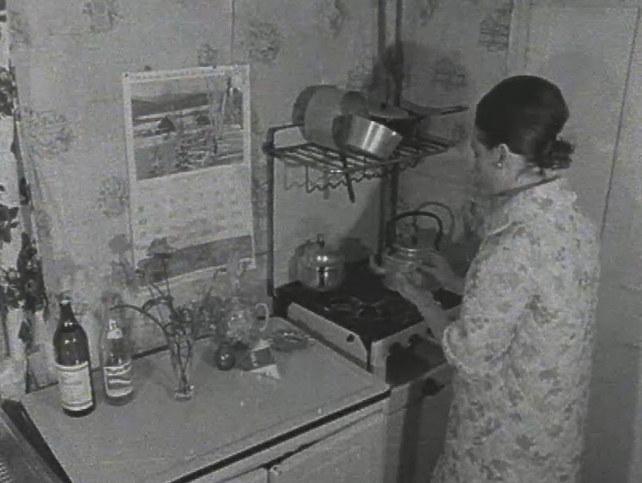 Frances McGuigan (1967)
Earning about nine pounds a week it is often hard to make ends meet. Frances never saves and often receives financial support from her parents. She talks about missing her family but can not afford to visit them as often as she would like but she gets a lift home every second weekend.
Frances has a steady boyfriend and says that they go out about four nights a week to the theatre or the pictures. According to Frances, she wouldn't have a social life was it not for her boyfriend due to the expense.
Frances would like to settle down eventually and raise a family in the south side suburbs of Dublin.
This 'Newsbeat' report was broadcast on 13 December 1967. The reporter is Michael Ryan.
'Newsbeat' was a half-hour feature programme presented by Frank Hall and ran for 7 years from September 1964 to June 1971.
'Newsbeat' went out from Monday to Friday on RTÉ television and reported on current affairs and issues of local interest from around Ireland. The final programme was broadcast on the 11 June 1971.