Trains, planes and automobiles for actor Johnny Murphy who is in two plays at the same time, one in Galway, one in Dublin.
A profile of the hectic daily commute for actor Johnny Murphy as he stars in two plays at the same time. A lunchtime appearance in his critically acclaimed one man show 'The Watchman' at the Peacock in Dublin and a night time performance in 'Little City' at the Druid Theatre in Galway.
I've got to be in two places at once. I'm suppose what you might call a split infinity.
Producer of 'Little City' Sean Lawlor was initially sceptical about whether Johnny could do both shows at the same time but has been proven wrong by Johnny who catches the early train from Galway to Dublin in time for his lunchtime show.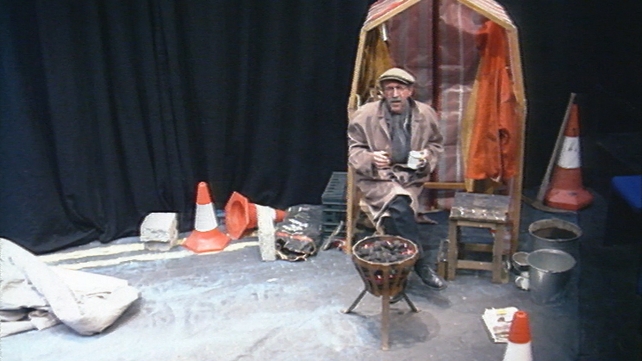 Actor Johnny Murphy in 'The Watchman' at the Peacock (1988)
It is not just the commute that is a challenge for Johnny as he must also mentally switch stage roles.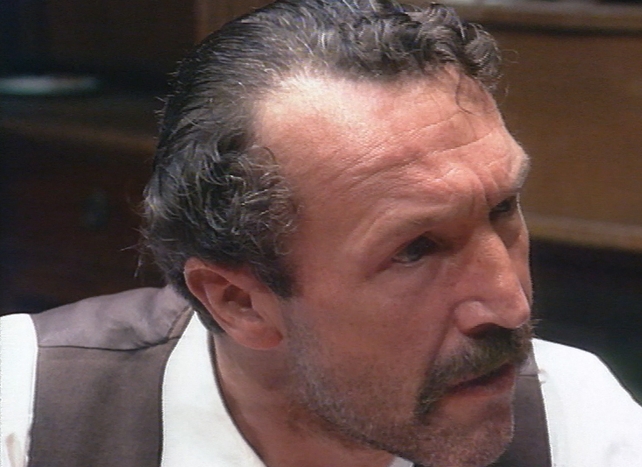 Johnny Murphy in 'Little City' at The Druid Theatre (1988)
Johnny Murphy who was born in Inchicore in Dublin, says that much of the inspiration for 'The Watchman' has come from real life characters and conversations that he has overheard.
With the first show of the day under his belt, Johnny must make a quick dash to Dublin airport to catch a flight back to Galway in time for his evening performance. At Galway airport, he is collected by producer Sean Lawlor who drives him to the Druid Theatre with enough time for hair and makeup to transform himself into Vincent, a porter in a seedy Dublin hotel.
The other members of the cast live in almost total awe of Johnny's stamina and mental agility.
An RTÉ News report broadcast on 31 August 1988. The reporter is Jim Fahy.