Peter O'Toole is an actor with with a growing reputation for roles on stage and screen.
Peter O'Toole is in a production of 'Baal' at the Phoenix Theatre in London Lelia Doolan spoke to him about being Irish, acting and his role in the production.
Asked about his Irishness Peter O'Toole says,
I consider myself an Irish man but I have lived all my life or most of my life in England so I am a pretty bogus Irish actor as such.
This edition of Broadsheet was broadcast on 15 May 1963. The reporter is Lelia Doolan.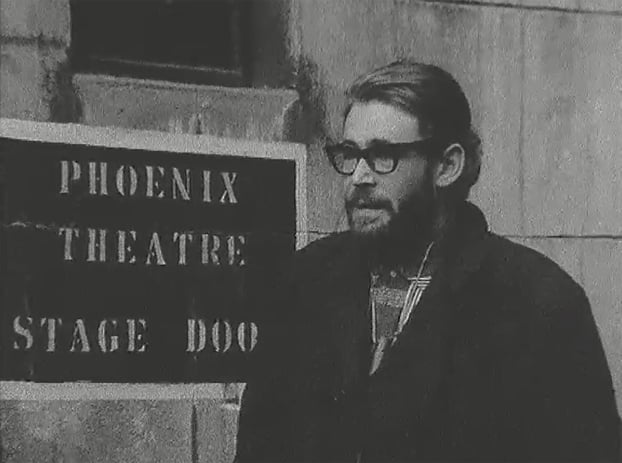 Peter O'Toole outside the Phoenix Theatre, London (1963)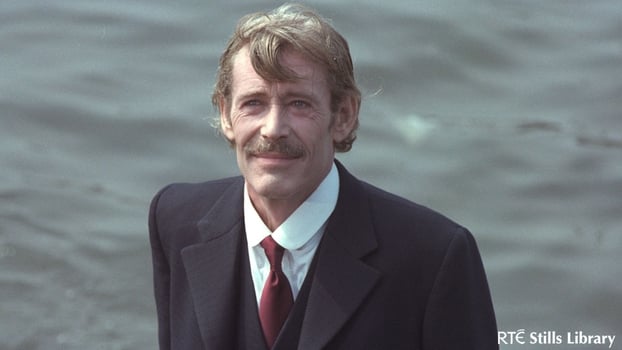 Peter O'Toole as Jim Larkin during the filming of Strumpet City (1979)