Welsh actor Richard Burton came to Ireland in the summer of 1979 for the filming of 'Tristan and Isolde', released in the US under the title 'Lovespell' (1981).
Burton had been cast in the role of King Mark of Cornwall, whose wife has an affair with the knight Tristan.
John O'Donoghue went to Clare to interview Burton for 'Tell Me'. Here he talks about whether it's better to be a great actor or a household name. Some roles even become an extension of yourself, like the one he played opposite his ex-wife Elizabeth Taylor in 'Who's Afraid of Virginia Woolf?' (1966).
This episode of 'Tell Me' was broadcast on 24 October 1979.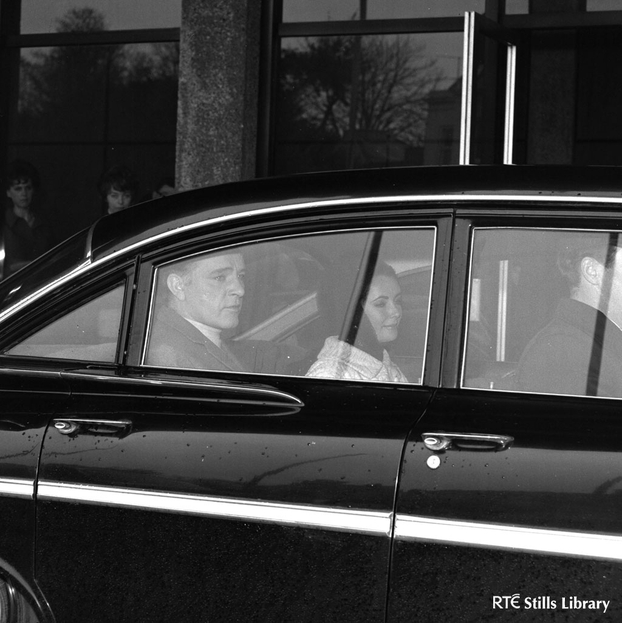 Richard Burton and Elizabeth Taylor arriving at RTÉ Studios, Donnybrook (1965)