Gay Byrne meets actress and exercise guru Jane Fonda at the May Fair Hotel in London.
Almost 52 at the time of the interview, she had won two Oscars and her workout videos were watched by women all over the world.
Fonda was in London promoting the film 'Old Gringo', based on the Carlos Fuentes novel 'Gringo Viejo'. She plays American governess Harriet Winslow, who finds herself caught up in the Mexican Revolution. Here she talks about the character Ambrose Bierce, based on the writer of that name who disappeared in Mexico in 1913.
A 'Late Late Show' interview from 20 October 1989.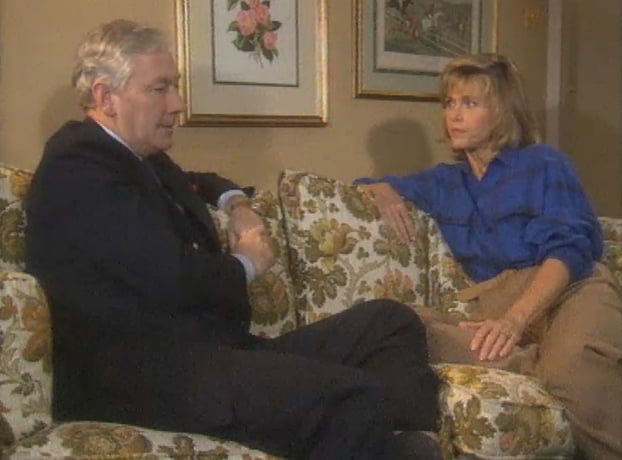 Gay Byrne and Jane Fonda