Timewarp in Malahide for the first major Irish Star Trek convention where Mr Sulu is the guest of honour.
Mark Little meets some of the proud Irish Trekkies who have gathered in Malahide for the convention.
Twenty-eight years after Star Trek hit the small screen its cult following continues to grow.
The weekend included screenings of the series, science fiction seminars, and lots of Star Trek memorabilia. All the proceeds raised by the event will go to Our Lady of Lourdes Hospital for Sick Children in Crumlin.
The star of the show was original cast member George Takei, who played Hikaru Sulu, known to millions as Mr Sulu. George Takei believes it is high time that such a convention should take place in Ireland.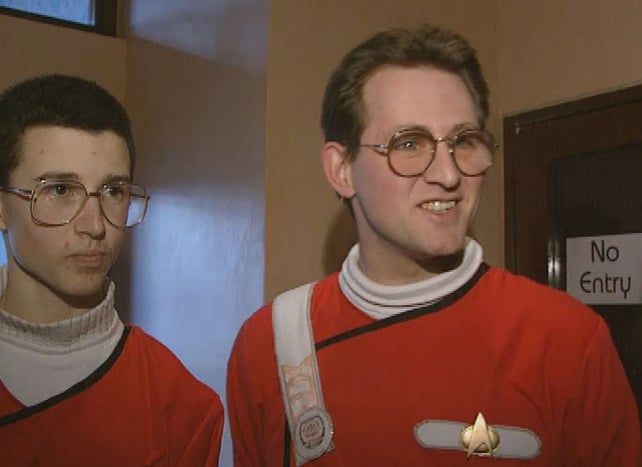 Star Trek (1998)
The message from the convention is one of
Interstellar peace and friendship.
An RTÉ News report broadcast on 6 March 1993. The reporter is Mark Little.