Hot Press, a new magazine, hopes to offer an alternative voice for Ireland's youth.
The first issue of a new Irish magazine 'Hot Press' was published in May 1977 with the aim of providing a voice for Irish youth with a focus on music. Niall Stokes explains the background to Hot Press and how there was a need for a serious music magazine. Hot Press is not just about music and the focus is firmly on catering to the broad spectrum of interests relevant to the 18-30 age group.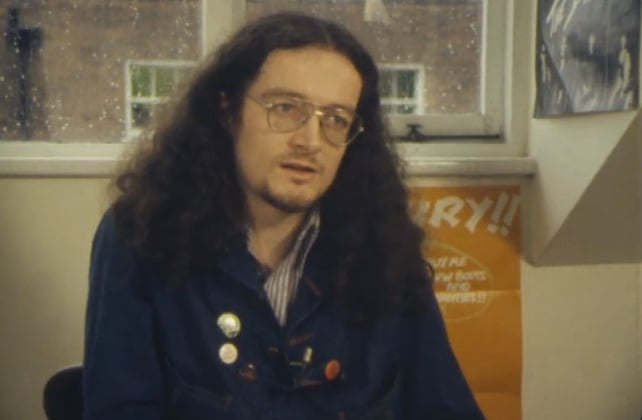 Niall Stokes (1977)
Hot Press takes a unique approach to its stories by producing its own photographs in place of agency stock shots. In this report rock group Status Quo in Dublin for a concert took for a photoshoot on a Dublin rooftop, the images would be used specifically for Hot Press.
As a matter of policy, Hot Press will print their own photos with a review of the performance.
The staff at Hot Press are young and have an affinity with their readers who want no part in the established press, which Niall Stokes describes as lazy and unethical on a lot of levels. Hot Press aims to break new ground on a journalistic level.
We're out to produce a magazine which is honest. Above all, I think we've got to try to break away from the tie to commercial considerations.
Despite the fact that Hot Press wants to break ties with commercial considerations, Niall Stokes recognises that for Hot Press to survive, it will need to generate advertising revenue.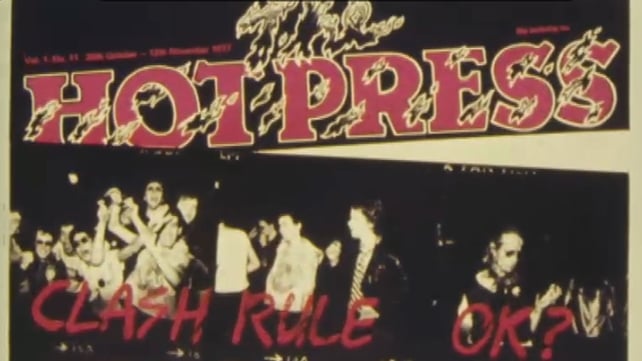 Hot Press Magazine (1977)
Cultural anthropologist Michael Morris says of a new wave of alternative press,
The established media doesn't think it's good to have passion, to have a deep commitment, to be angry, to use the normal language of everyday life, with its four-letter words. The alternative press is revolting against that and its language is full of commitment and passion and everyday language. It's the new journalism.
According to Morris, the sub-culture which Hot Press represents has built itself around music as a language that gives meaning to people in this sub-culture.
They are looking for a way of life that has got more heart, more soul, in it than the life of the bourgeois society and its established press.
Punk Rock, described as "avant-garde" or "the music of despair", is one area of interest for Hot Press readers and staff alike. As the language of the young, it rejects the present and the future in a similar way that it feels rejected and ignored by the established media. This surge in interest in the alternative press has parallels with the rising popularity of punk.
Journalist Liam Mackey has been reviewing punk gigs since the magazine began. In this report, he is at The Project in Dublin to review a performance by band 'Revolver'.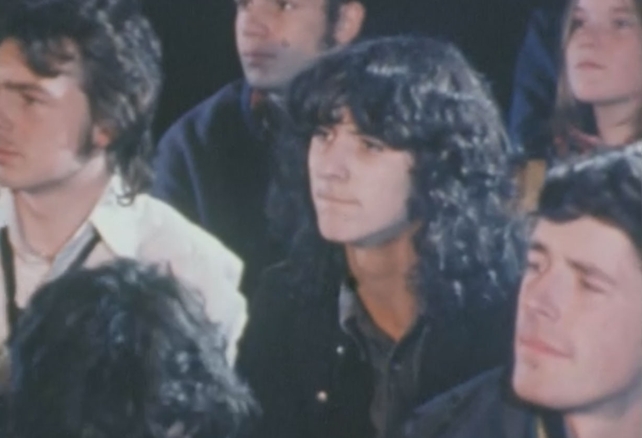 Liam Mackey (1977)
This episode of PM was broadcast on 22 November 1977.
The accompanying music is 'Swingtown' by the Steve Miller Band.
PM was a magazine series reporting on aspects of Irish life with interludes for music from Irish performers. PM first began on Tuesday, 20 September 1977 and was initially aired three nights a week on Tuesday, Wednesday and Thursday at 7.00 pm on RTÉ 1.
The original presenters John O'Donoghue, Áine O'Connor, Nicholas Coffey and Doireann Ní Bhriain were later joined by Pat Kenny.
As editor Noel Smyth sees it, the Tuesday programme will consist mainly of film reports on topical events anywhere in Ireland, the Wednesday edition will concentrate on studio discussions, and the Thursday programme will be in Irish, with just as wide a brief as the other two.
RTÉ Guide, 16 September 1977, Vol.1, No.37, p.18
PM ran until 12 April 1979.