The essence of Hot Press magazine is discussed by editor Niall Stokes, general manager Jackie Hayden, and journalist Fiona Stevenson.
When launched on 9 June 1977, the vital and extremely influential Hot Press magazine lit up the music scene with
a sort of thoughtful aggression.
Before starting Hot Press, editor Niall Stokes worked as a freelance journalist with Scene magazine, making the decision to take it in a rock music direction. He subsequently discovered there was readership for a more frequent publication dealing with rock music or the creative side of music in Ireland. After three months with Scene, he decided there was an opening for Hot Press and he established the magazine with some of the journalists he had brought to Scene.
Hot Press does not champion any one type of music and views
Everything with the same critical perspective.
From the outset, Niall aimed to set high journalistic standards.
We always felt that we could produce something in Ireland which would compete effectively in terms of journalistic quality against publications that were coming in from England or America.
Hotpress general manager Jackie Hayden, had a background in marketing and was working with CBS records when Hot Press was started. When the general manager role in Hot Press came up he felt it combined both his marketing and music business interests. Jackie runs a tight a ship and keeps a close eye on every penny coming in and expenditure going out.
As time moved on the Hot Press placed greater emphasis on features material. Journalist Fiona Stevenson thinks widening the magazine's scope is a positive move as it now includes features on fashion and Michael D Higgins also writes for the magazine. This may not be to all tastes, but readership and distribution of the magazine have gone up.
Niall agrees the response to change in direction has been positive. While he admits the Hot Press staff members are getting older and realising there are other dimensions to things, he also makes a point of introducing new young writers who make a very good contribution to the paper.
I would say we have the youngest staff of any publication in Ireland, I've no doubt about that.
This episode of 'Staying Alive' was broadcast on 19 April 1984. The presenter is Myles Dungan.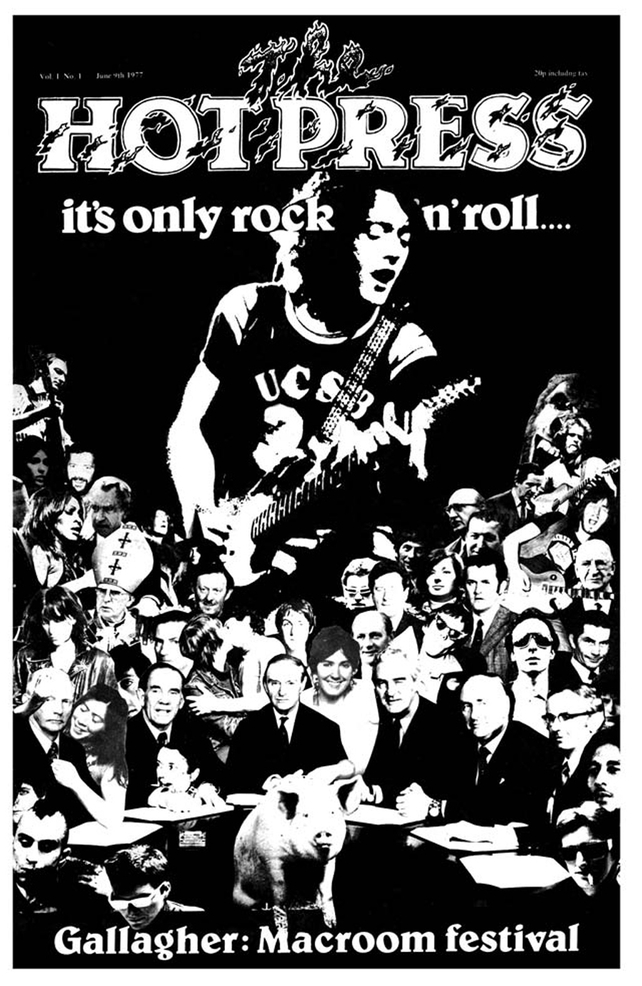 First edition of Hot Press, 9 June 1977. Copyright Hot Press.