John Waters, editor of 'In Dublin' magazine talks about how the magazine has changed under his stewardship and what he looks for in a journalist.
The first issue of the magazine 'In Dublin' was published in 1976. Even though it has retained its familiar visual humour and style, over the last two years 'In Dublin' has become harder and more outspoken under the editorship of Roscommon native John Waters.
Since Waters took over as editor, the magazine's circulation has risen by 40%. At the same time, some readers have cancelled subscriptions because of the magazine's controversial stance on issues such as Self-Aid and the national debt.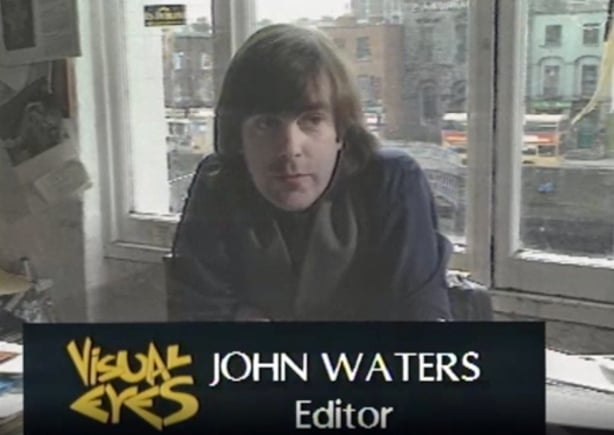 John Waters, Editor of In Dublin Magazine
Waters receives a lot of submissions from journalists starting out on their careers. The kind of thing he is looking for in a journalist is hard to define.
It's something that you can't really teach somebody, it's something that you either have or you haven't got. I don't think you can learn it.
Only a small number of articles submitted to 'In Dublin' are printed, and Waters regrets he does not have the time to critique submissions and foster journalistic talent.
John Waters advises those interested in a career in journalism to start off by submitting articles to magazines and papers and to develop a relationship with the editor. For him, this is more useful than taking journalism courses in the National Institute for Higher Education (NIHE) or Rathmines College.
However, perseverance is key.
If you are determined enough you will do it.
This episode of 'Visual Eyes' was broadcast on 17 July 1987. The reporter is Dave Fanning.