On the road with comedian Hal Roach.
'That's Entertainment' follows Hal Roach down the country for a one night appearance in Baltinglass, county Wicklow. This programme was the first in a series looking at various forms of entertainment in Ireland.
Hal Roach was performing at Germain's public house in Baltinglass. Travelling through Wicklow, Hal contemplates his future family life.
I don't mind being a grandfather. It's the idea of sleeping with a grandmother puts me right off.
After losing his way three times Hal finally arrives at the venue and sets to work immediately preparing for the night's show. Hal Roach delivers a set that pokes fun at himself, his mother-in-law, and the audience in Germain's.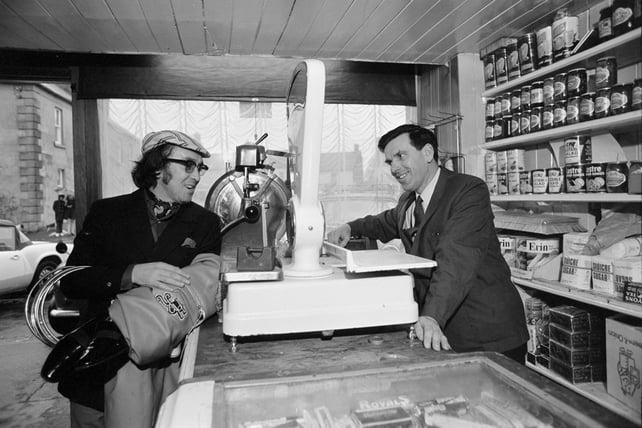 Hal Roach and pub owner Joe Germain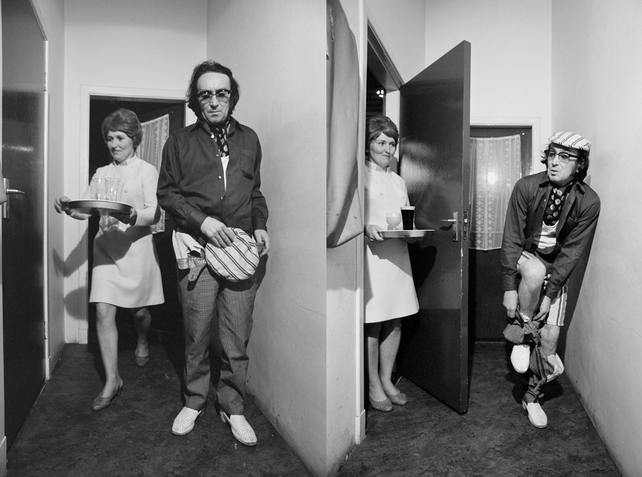 Hal Roach interrupted while he prepares for the show in Baltinglass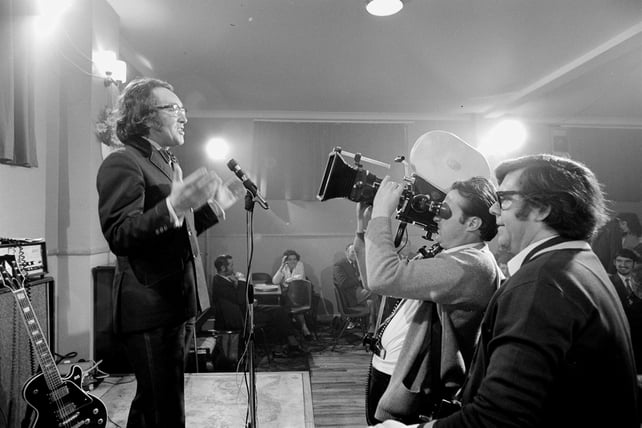 Hal Roach on stage in Baltinglass. Photos by Roy Bedell.
'That's Entertainment: The Comedian - Hal Roach' was broadcast on 27 April 1972.
Other programmes in the 'That's Entertainment' series look at festivals, the one-man show, cabaret, and the Showcase Awards.