D'Unbelievables meet at Sunday mass and discuss those in church around them.
Limerick based comedians Pat Shortt and Jon Kenny known as D'Unbelievables appear on 'Nighthawks' ahead of their performance at the An Béal Bocht on Dublin's Charlemont Street in a show called 'It's My Shout'.
Well we said we would have a clear run at the day so we had the dinner this morning at half eight.
This episode of 'Nighthawks' was broadcast on 12 February 1991. The presenter is Shay Healy.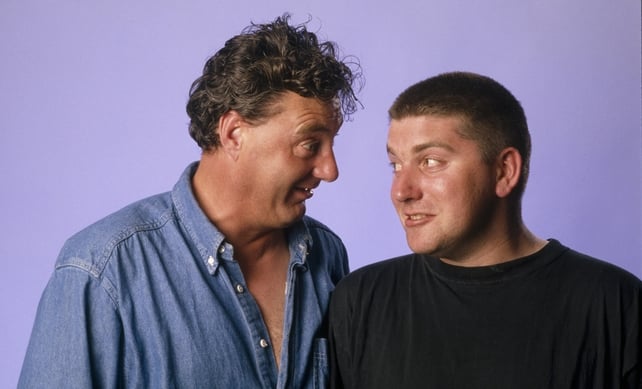 Jon Kenny and Pat Shortt (circa 2000)
'Nighthawks' was a programme that was set in a bar/café where the presenter Shay Healy was also the proprietor. The content was a mixture of comedy sketches, interviews, music performances and music videos.
'Nighthawks' was broadcast between 1988 and 1992 and went out three nights a week.