Shay Healy introduces Limerick-based comedians Pat Shortt and Jon Kenny also known as D'Unbelievables.
The duo appeared on 'Nighthawks' ahead of their performance at the An Béal Bocht on Dublin's Charlemont Street in a show called 'It's My Shout'.
This episode of 'Nighthawks' was broadcast on 12 February 1991.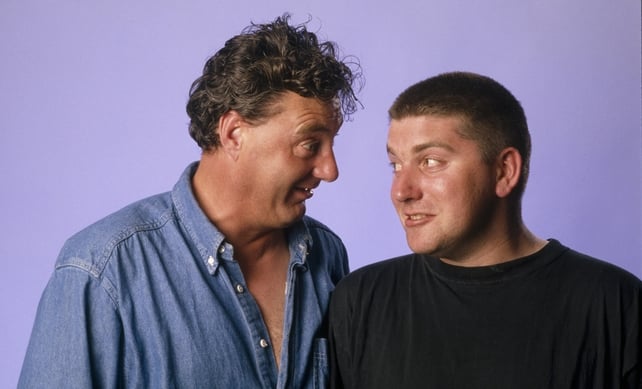 Jon Kenny and Pat Shortt (circa 2000)
'Nighthawks' was a programme that was set in a bar/cafe where the presenter Shay Healy was also the proprietor. The content was a mixture of comedy sketches, interviews, music performances and music videos.
'Nighthawks' was broadcast between 1988 and 1992 and went out three nights a week.