'Paths To Freedom' introduces viewers to the lives of Jeremy and Rats after their prison release.
RTÉ Television commissioned a number of new dramas which came to air from 2000. 'Paths to Freedom' was the first of these to attract both critical and public acclaim. Filmed as a documentary this six-part comedy drama written by Michael McElhatton and Ian Fitzgibbon follows two prisoners from different sides of the track who are released from Mountjoy Prison on the same day.
Brendan Coyle plays Jeremy a middle class gynaecologist who ended up in prison for drink driving and Michael McElhatton plays Rats an unemployed part-time musician, poet and habitual offender.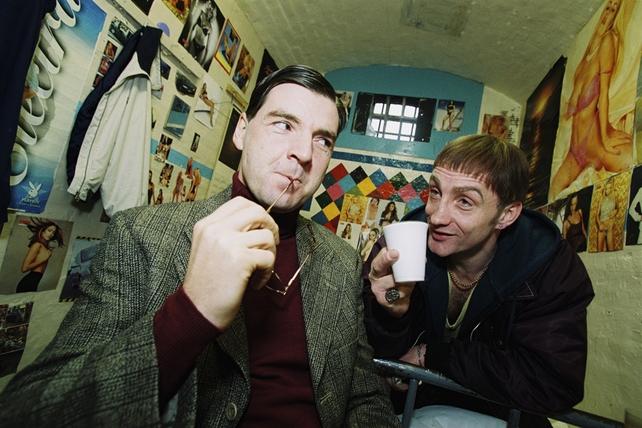 Jeremy and Rats, Paths to Freedom (2000)
The opening title sequence from episode one sees Jeremy and Rats leaving prison. Jeremy is met by his wife Helen played by Deirdre O'Kane. There is no one to meet Rats who tries to get back into the prison to make a telephone call.
Paths to Freedom was directed by Ian Fizgibbon and produced by Grand Pictures for RTÉ. In 2003 a feature film 'Spin the Bottle' followed the fortunes of Rats as he is released from prison yet again. © Grand Pictures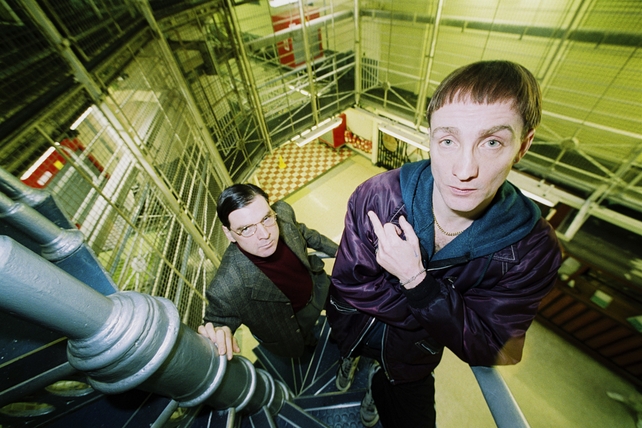 Paths to Freedom (2000)