Comedian Kevin McAleer performing live at Wilsden Green Library in London.
A look back at a stand-up performance from 1990 by comedian Kevin McAleer.
The programme 'Arts Express' visited Wilsden Green Library in London where McAleer was performing. This excerpt shows the opening of his show.
McAleer was first seen on RTÉ Television programme 'Nighthawks' which began broadcasting in the late 1980s.
This episode of 'Arts Express' was broadcast on 23 February 1990.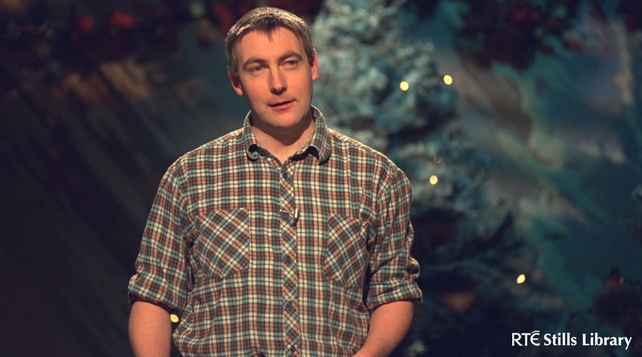 Kevin McAleer on the Late Late Show (1992)