Many tributes have been paid to the comedian and author Spike Milligan, who died on 27 February 2002.
The much-loved comic, who became an Irish citizen some years ago, died at his home in Sussex at the age of 83. He was best known for his work in the 1950s on the groundbreaking radio comedy, the Goon Show.
Musician, novelist, humourist, animal rights campaigner.
Spike Milligan was born in India in 1918, the son of an Irish father and an English mother. His Irish connection does not end there. His novel 'Puckoon' (1963), which is set along the border between Northern Ireland and the Republic of Ireland, was recently made into a film. In 2001 Milligan was knighted by one of his greatest fans, Prince Charles.
There was, however a less public and more painful side to this great joker. He was a manic depressive and became a patron of the manic depressive fellowship.
Spike Milligan had the last laugh by choosing his own epitaph which reads
I told you I was ill.
On a visit to Dublin Spike told Colm Connolly he would like to be remembered as an Irish humourist who thinks sideways. He also recites some of his own poetry.
Last night in the twilight gloom,
A butterfly flew in my room,
Oh what beauty, oh what grace,
Who needs visitors from outer space?
An RTÉ News report broadcast on 27 February 2002. The reporter is Colm Connolly.
Throughout his career, Spike Milligan made numerous appearances on RTÉ television, some of which are captured in the photographs below.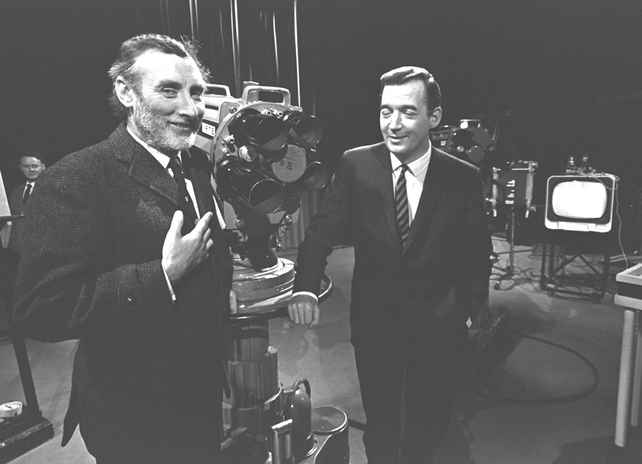 Spike Milligan and Bunny Carr (1966)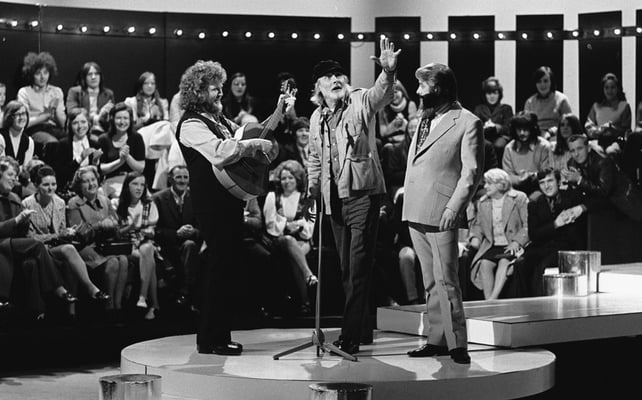 Ronnie Drew, Spike Milligan and Jim McCann (1973)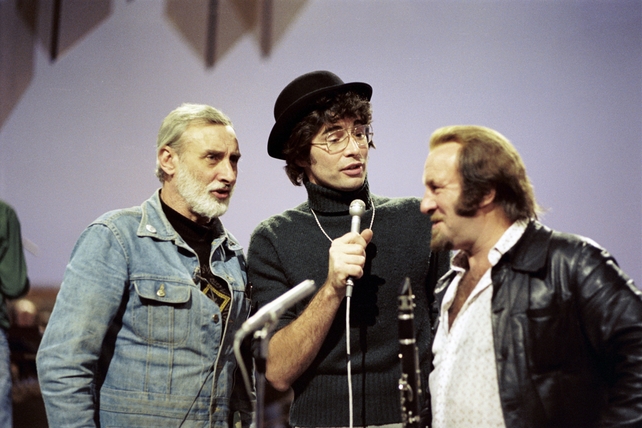 Spike Milligan, Tony Kenny and Acker Bilk (1976)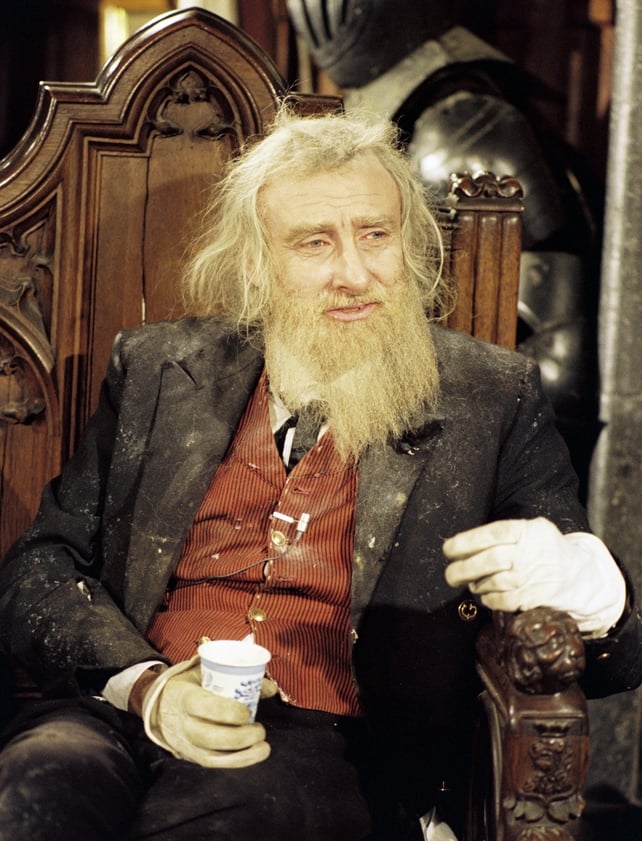 Spike Milligan on 'The Likes of Mike' (1976)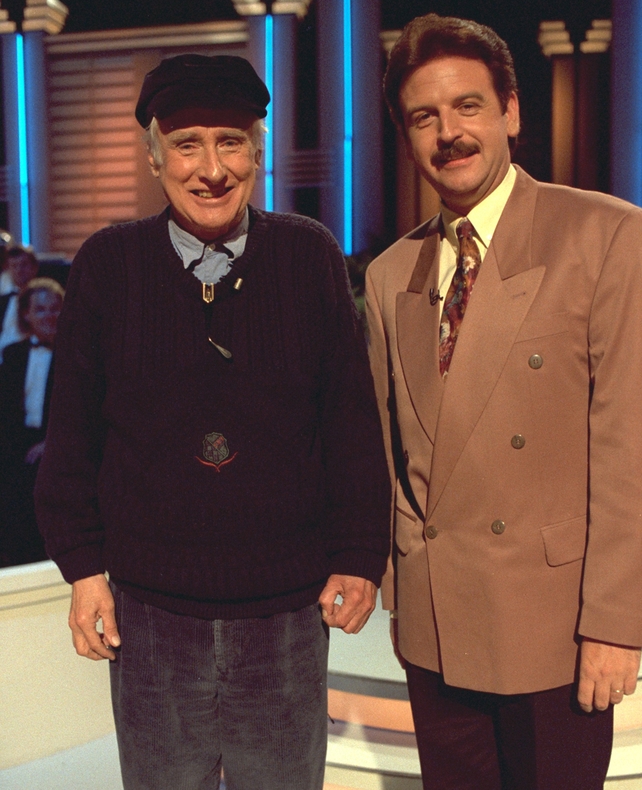 Spike Milligan and Marty Whelan (1993)