Over two hundred letters from James Joyce to his friend and confidant Paul Léon go on show at the National Library of Ireland.
Acknowledging that the collection will be an invaluable resource to Joycean scholars, Patricia Donlon, Director of the National Library described it as,
A collection of over 2000 items...of all kinds of letters, of all kinds of correspondence, of all kinds of personal bills and details. It's like a mosaic, it adds part to the picture.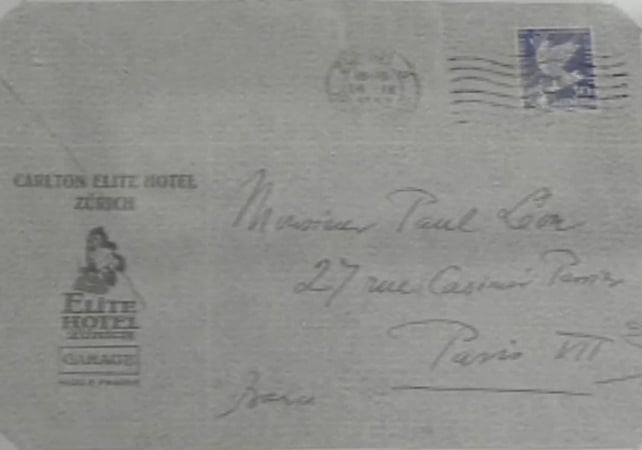 Letter from James Joyce to Paul Léon
Paul Léon fulfilled Joyce's request that the letters be returned to the National Library in Dublin, and only to be opened after fifty years. A Russian Jew in occupied France, Léon was one of the victims of the Holocaust. James Joyce's grandson Stephen, who launched the exhibition, led a minute's silence in the reading room of the National Library to remember all victims of the Holocaust.
For Alexis Léon, seeing his father's work honoured was also an occasion of personal significance,

Especially coming fifty years plus one day after my father's death, and seeing the realisation of what he intended a short time before, that all his correspondence with Mr Joyce should end up in Ireland, in the National Library.
Taoiseach Albert Reynolds was one of the first people to inspect the papers. His guided tour included a demonstration of the National Library's new microfiche system, which ensures that James Joyce and Paul Léon's correspondence will be available for everyone to read and discover.
An RTÉ News report broadcast on 6 April 1992. The reporter is Mark Little.