Joseph Strick's 1968 adaptation of James Joyce's 'Ulysses' gets its first Irish public screening at the Irish Film Centre.
The film remained on the banned list for 33 years and was only approved by the censor for general release in 2000.
Strangely the James Joyce book of Ulysses was never banned in Ireland but Joseph Strick's film version was.
The film-maker and the film censor Sheamus Smith who gave his approval came face-to-face at the screening in Dublin. Joseph Strick tells RTÉ News that he is thrilled to finally see the film on the screen in Ireland.
The film starred Milo O'Shea as Leopold Bloom, Maurice Roëves as Stephen Dedalus, Barbara Jefford as Molly Bloom.
An RTÉ News report by Colm Connolly broadcast on 2 February 2001. James Joyce was born on the same day in 1882.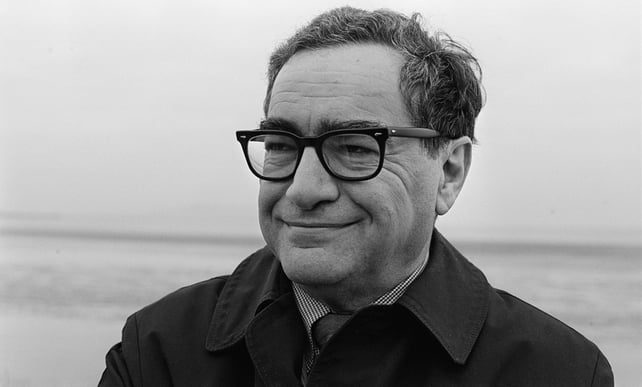 American Film Director Joseph Strick (1976)