Is Dublin Still a Literary City?
What began as a fictional journey in James Joyce's novel 'Ulysses' has now become an annual celebration of literature in Dublin. Events take place every 16 June, marking the day Joyce's character Leopold Bloom wanders the streets of the city. But does Dublin still inspire great writing?
Dublin streets have been immortalised in Ulysses but is it a literary city?
Robert Shortt set out to answer that question in 2000. In this 'Morning Ireland' report, he goes to the launch of Dublin writer Catherine Dunne's third book 'The Walled Garden', which has already sold 50,000 copies in Italy. He also speaks to poet Pat Boran, who thinks that the city Joyce described is gone.
The above image shows Irish actor Dermod Lynskey, dressed as James Joyce, in a Bloomsday publicity shot taken in June 1991. The photographer was John Rowe.
This 'Morning Ireland' report is introduced by Richard Crowley and was broadcast on 16 June 2000.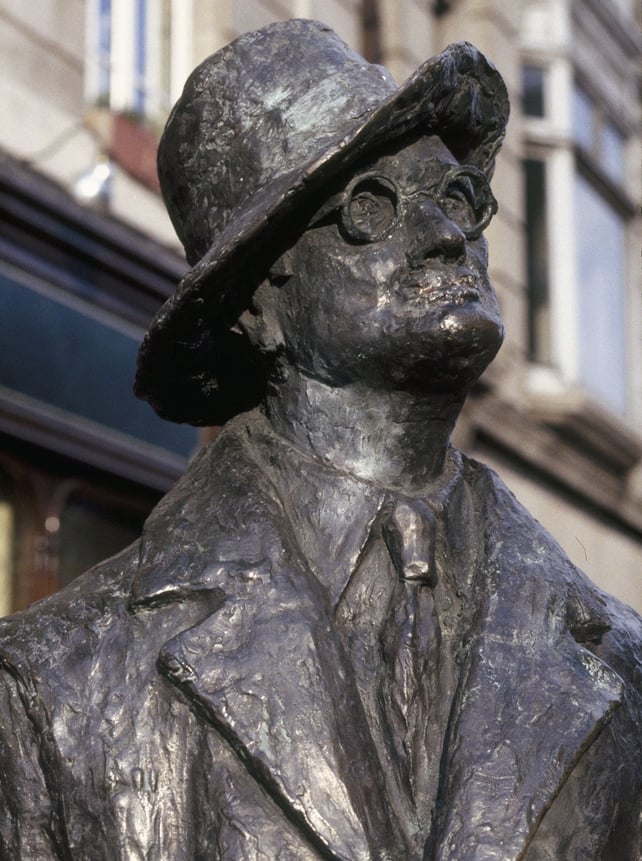 The James Joyce Statue on North Earl Street, Dublin