A rare James Joyce manuscript is on show in Dublin prior to its auction in New York. The hand-written pages are a complete working draft of the Circe Chapter of Ulysses and could fetch well in excess of a million pounds in the sale.
The Circe Chapter is one of the most famous in Ulysses
The owner of the manuscript is believed to be a descendant of Irish American John Quinn, lawyer and friend of Joyce and a collector of the writer's original works.
Christie's manuscripts specialist, Mr Chris Coover, provides some insight on the manuscript and describes it as Joyce's "working manuscript".
The 38 pages are on display at the James Joyce Centre in Dublin. The manuscript is accompanied by the original envelope, addressed from Paris in Joyce's hand-writing, and sent to John Quinn. Chief Executive of the James Joyce Centre Bob Joyce feels that the state should purchase the manuscript.
The manuscript goes to auction at Christies in New York on 14 December 2000.
An RTÉ News report broadcast on 27 November 2000. The reporter is Colm Connolly.
The manuscript was sold at auction for $1.5 million and is now owned by the National Library of Ireland.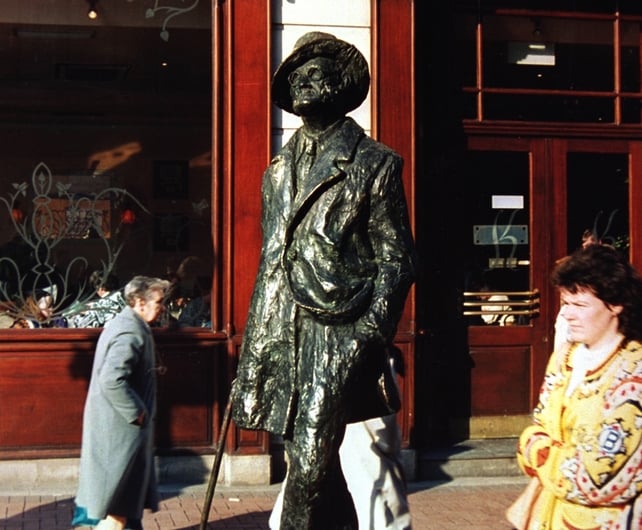 James Joyce Statue, Dublin