James Joyce is the face of the new ten pound note.
The new ten pound note was unveiled to the public at the Central Bank's currency centre. It is smaller than the current ten pound note, bringing it in line with international standards. It is also more durable and has additional security features to prevent forgeries.
The note was designed by artist Robert Ballagh and features a portrait of James Joyce set against a background of 19th century drawings of Dublin.
Proudly displaying the portrait of James Joyce.
Governor of the Central Bank Maurice Doyle and Minister for Finance Bertie Ahern both comment on the merits of the new £10 note.
The task of withdrawing the old ten pound notes from circulation now begins.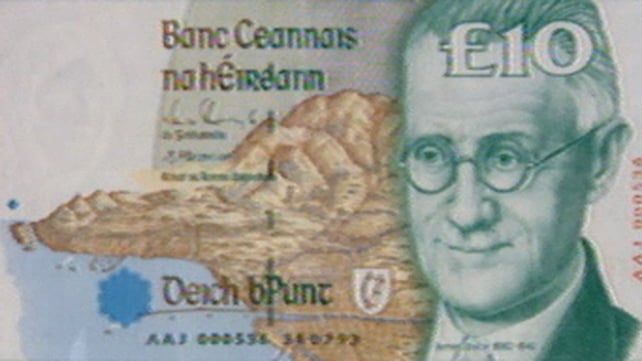 New Ten Pound Note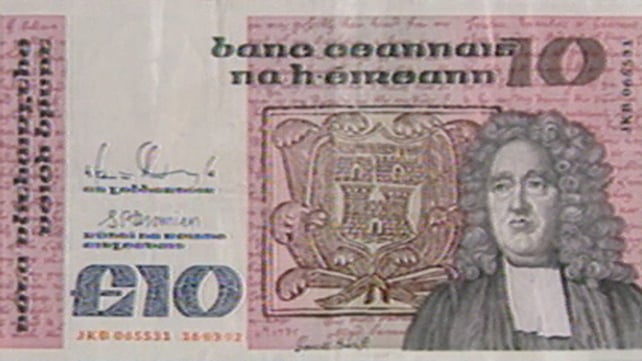 Old Ten Pound Note
Most people on the streets of Dublin were very complimentary of the new look tenner.
James Joyce's grandson Stephen, speaking at the launch, said the note was the ultimate justification of those who had stood by his grandfather. He adapted one of Joyce's poems to mark the occasion.
An RTÉ News report broadcast on 17 September 1993. The reporter is Mark Little.