Released from a reform school after two and a half years Martin Cluxton returns to his home and a society that is now alien to him.
'A Week in the Life of Martin Cluxton' is an attempt to point out in dramatic terms, the very grave inadequacies of the reform system and the almost total lack of a rehabilitation in Ireland. It was RTÉ television's first attempt at social realism presented in an urban drama.
In this excerpt from the film Martin Cluxton, played by Derek King, returns to Dublin after spending two and a half years in a reformatory in the west of Ireland. Things have changed while he was away and Martin has to make a life in a Dublin he does not recognise and with a family he scarcely remembers.
I didn't remember anything about Dublin. It was all strange a bit. Couldn't remember what it looked like. It was very strange.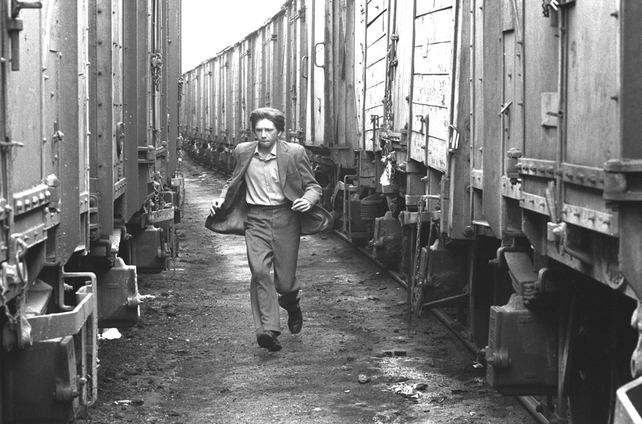 Derek King in 'A Week in the Life of Martin Cluxton' (1971)
According to the writers Martin Cluxton is a composite character based on three real reformatory boys, who they interviewed while researching for the drama. In the RTÉ Guide dated 6 August 1971 Martin is described as
The victim of his own environment, with a home background of overcrowding and poverty, and after being locked away he finds himself thrown back into the same hopeless surroundings with inevitable consequences.
The production was filmed entirely on location, which was a first for RTÉ. The 75 minute programme, which took six weeks to film and a further three weeks to edit, was made at a total cost of just £5,000.
The programme was written by Brian MacLochlainn and Caoimhín Ó Marcaigh. The music was composed by Louis Stewart.
'A Week in the Life of Martin Cluxton' was first broadcast on RTÉ Television on 9 December 1971.