A late 19th century story of the struggles between love, guilt and Catholic faith in the upper classes of Irish society.
The Ante Room was written by Irish novelist Kate O'Brien and adapted for RTÉ television in four episodes by Tony Hickey.
The story concerns love and sacrifice among people of the prosperous Irish merchant class. This clip from the first episode shows Agnes Mulqueen, played by Fidelma Murphy, confessing her sins in the confession box to a priest played by Frank Purcell. Agnes is agonised by the realisation of her illicit love for her brother-in-law.
For over three years now I've cared more than I should for someone... someone who is married.
Filming 'The Ante Room' proved challenging for set designers at RTÉ in that rooms were shown in the round, necessitating the removal and replacement of a wall for different locations, rather than shooting into three walls which was the norm.
The designer on the production was Quentin Mitchell and the series was produced by Seán Cotter.
This episode of 'The Ante Room' was broadcast on 7 October 1981.
Tony Hickey also adapted Kate O'Brien's 'The Last of Summer' for RTÉ.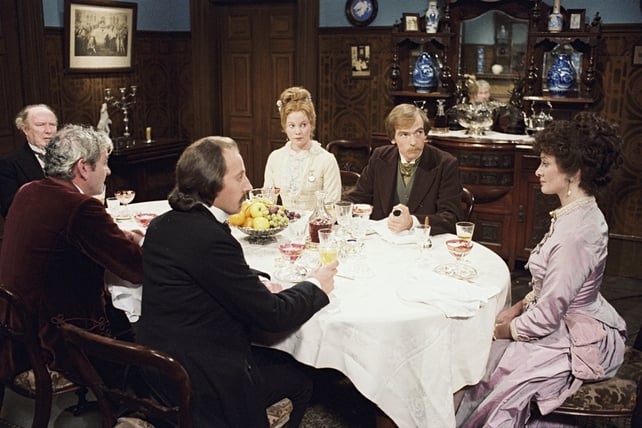 A scene from the adaptation of Kate O'Brien's novel 'The Ante Room', during filming in Studio 1 in 1979.