The historical novel Strumpet City becomes a television drama.
'Strumpet City' is a best-selling novel by James Plunkett set in Dublin between 1907 and 1914, a period of major labour unrest. Adapted for RTÉ Television by Hugh Leonard 'Strumpet City' was broadcast as seven episodes in 1980. The series was directed by Tony Barry and among the notable cast were Peter O'Toole, Peter Ustinov, David Kelly, Bryan Murray, Donal McCann and Angela Harding.
In this extract from the opening sequence, Rashers Tierney (David Kelly) is in trouble among the crowds watching the visit of King Edward VII (Peter Ustinov) to Dublin.
Strumpet City broadcast on 16 March 1980.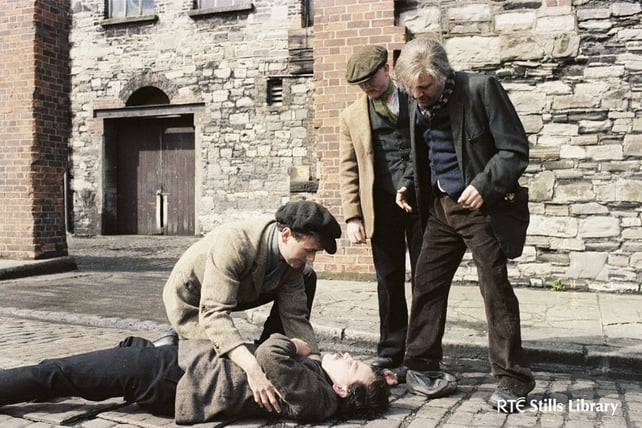 Bryan Murray, Gerard O'Brien and Donal McCann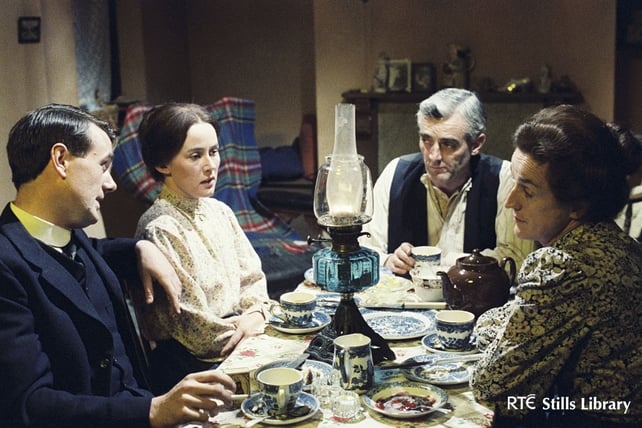 Bryan Murray, Angela Harding, Tom Jordan and Brenda Doyle.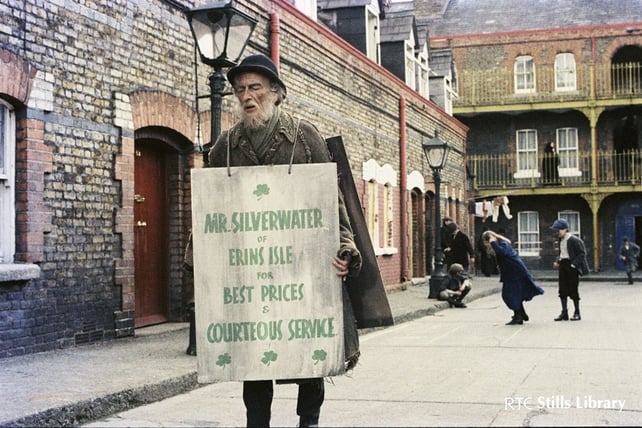 David Kelly as Rashers Tierney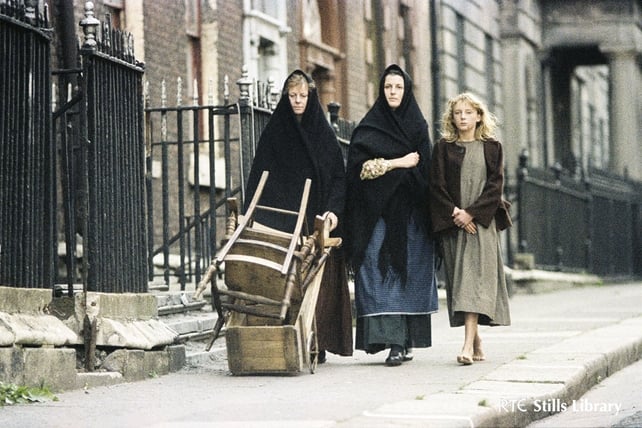 Extras in a scene filmed on Henrietta Street, Dublin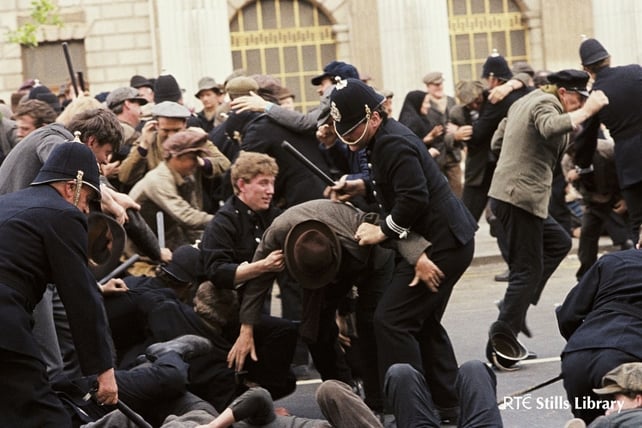 Re-enactment of the 1913 Lockout Baton Charge