James Plunkett talks to Niall Sheridan about what he sees as the function of literature and says that he cannot explain the success of 'Strumpet City'.
The novel 'Strumpet City' published in 1969 is set in Dublin between 1907 and 1914 and follows a range of characters and how major historical events affect their lives. RTÉ produced a 7 part drama of 'Strumpet City' which was broadcast in 1980.
To coincide with the broadcast of 'Writer in Profile: James Plunkett' an article featured in the RTÉ Guide on the 16 January 1970 profiling the author.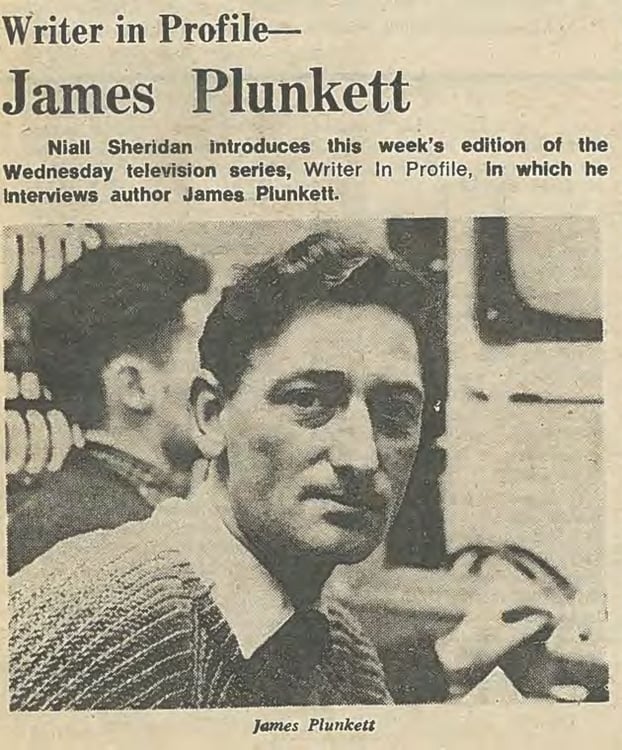 RTÉ Guide 16 January 1970
This episode of 'Writer in Profile' was broadcast on 21 January 1970. The presenter is Niall Sheridan.