Dubliner, propagandist, barrister, civil servant, and writer.
Owen Dudley Edwards interviews writer Leon O'Broin (1902-1990), for 'Writer in Profile'.
In the opening sequence to the programme Edwards comments:
He was born in 1902. He is a Dubliner who was brought up in the most exciting years of Dublin's cultural and political history.
Leon O'Broin published his first book while still in his teens around 1920. Here he tells the story of getting into debt to publish his first work and a subsequent fire, which almost saw the entire print being destroyed.
He went on to write a considerable body of fiction in Irish and English.
This episode of Writer in Profile was broadcast on 27 April 1970.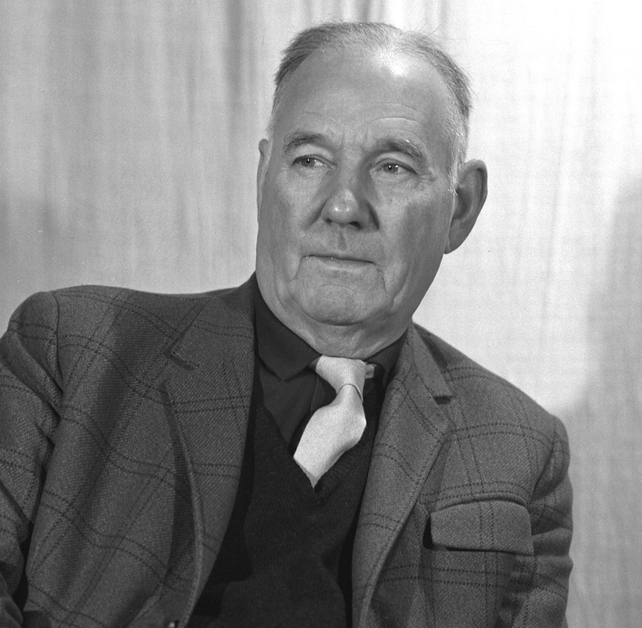 Leon O'Broin
'Writer in Profile' was a weekly television interview with a well-known Irish writer. The series was produced by James Plunkett and mainly presented by Augustine Martin.