From 23 August 1976 the RTÉ Television programme 'Writer in Profile' presents the work of poet Seamus Heaney.
Presented by Aindreas Ó Gallchóir, Seamus Heaney reads his poem 'Bogland' from the collection 'Door Into the Dark'. Heaney explains his curious and sustained interest in bogs, in terms of the importance of memory in Ireland. Heaney comments
I think of the bog as a feminine Goddess ridden ground, rather like the territory of Ireland itself.
'Writer in Profile' was a weekly series presenting interviews with well-known Irish writers. The first episode was broadcast on 29 October 1968 and featured the writer Sean O'Faolain.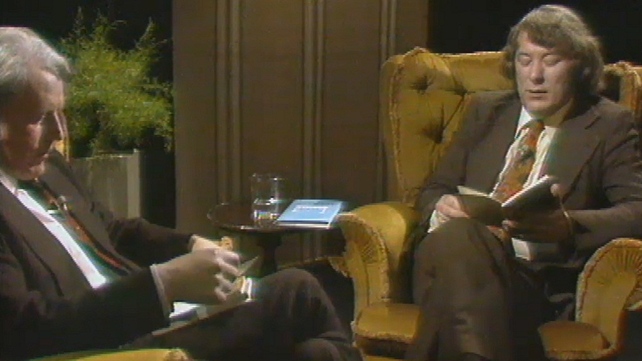 Writer in Profile presenter Aindreas Ó Gallchóir with poet Seamus Heaney.