Rory Gallagher memorabilia goes on show at the Tirhugh Centre in Ballyshannon, County Donegal.
An exhibition celebrating the life and work of the late Rory Gallagher has opened in the birthplace of the world famous rock guitarist. Although born in the Rock Hospital in Ballyshannon Rory Gallagher grew up in Cork. Throughout Rory's career, his brother and manager Donal collected a huge amount of memorabilia which is now on display. Donal describes the exhibition as
A real labour of love... this is the essence of it all.
The items on show chart Rory Gallagher's career from the show band days, through Taste and the Rory Gallagher Band.
Gerry MacEvoy, bass guitarist with The Rory Gallagher Band, speaks to the fans gathered at the opening of the exhibition saying that it is great to see Rory's music being kept alive.
Rory Gallagher died in 1995.
An RTÉ News report broadcast on 4 October 2001. The reporter is Eileen Magnier.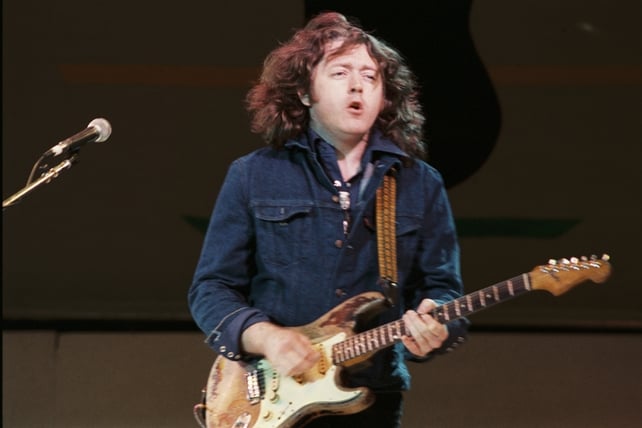 Rory Gallagher on stage at Self-Aid (1986)