On 9 August 1979  'Aspects of Rock' profiled the work of Rory Gallagher.
Presented by Dave Heffernan the full programme includes footage of a concert at The Savoy in Limerick recorded in 1972 and at the National Stadium in Dublin at Christmas 1978.
A look behind the scenes as the preparations are under way for the concert at The Stadium in 1978. Rory talks about his first tour in two years and his new stripped-back three-piece band.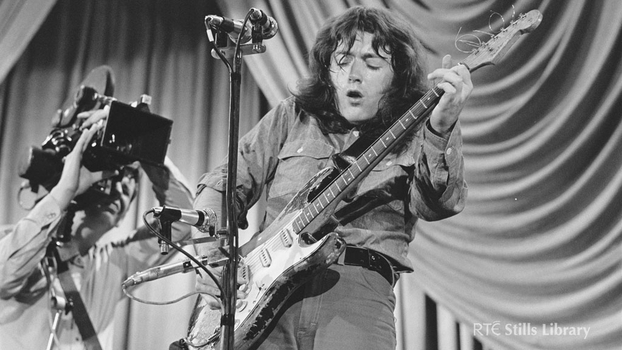 Rory Gallagher on stage at the Savoy Cinema in Limerick in May 1972.
This episode of Aspects of Rock was broadcast on 9 August 1979.