In a bid to outwit strikers and to remove mountains of rotting rubbish the Irish Army arrive in Moore Street early on a Sunday morning.
Dublin Corporation Bin Workers are on strike as part of an ongoing pay dispute with Dublin Corporation. The strike is supported by the Irish Municipal Employees Trade Union (IMETU).
However there is concern that mounting rubbish caused by the dispute could give rise to serious health risks.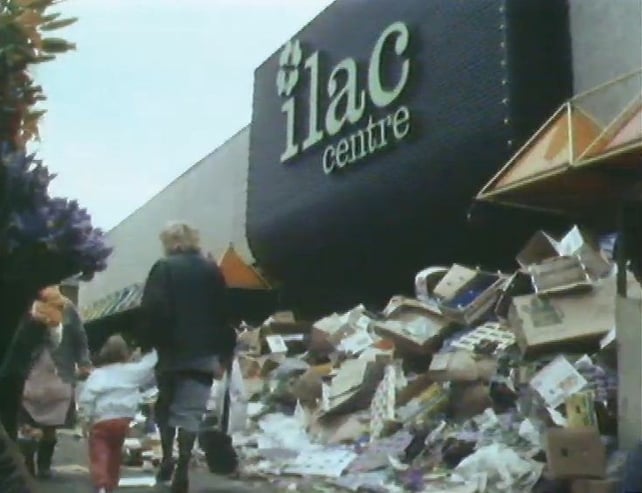 Mounting Rubbish on Moore Street (1986)
The Army and Gardai attempted on the previous Thursday evening to clear the rubbish but were confronted by striking refuse men on Dublin's Moore Street. The street was turned into a battleground and the Army and Gardai were forced to retreat and no waste was removed.
Sunday morning's dawn exercise was in response to Thursday's disturbances. It took three and a half hours for the Army to clear the mounds of rubbish stacking up in the Moore Street area. Gardai with riot helmets maintained tight security in the area and the maneovure passed off with minor incidents.
RTÉ reporter Charlie Bird quotes a Union representative who regards 'the gloves are now off' as a result of the Army's actions in this strike.
An RTÉ News report broadcast on 8 June 1986. The reporter is Charlie Bird.